UREDERRA,
A HAUTE COUTURE
PROJECT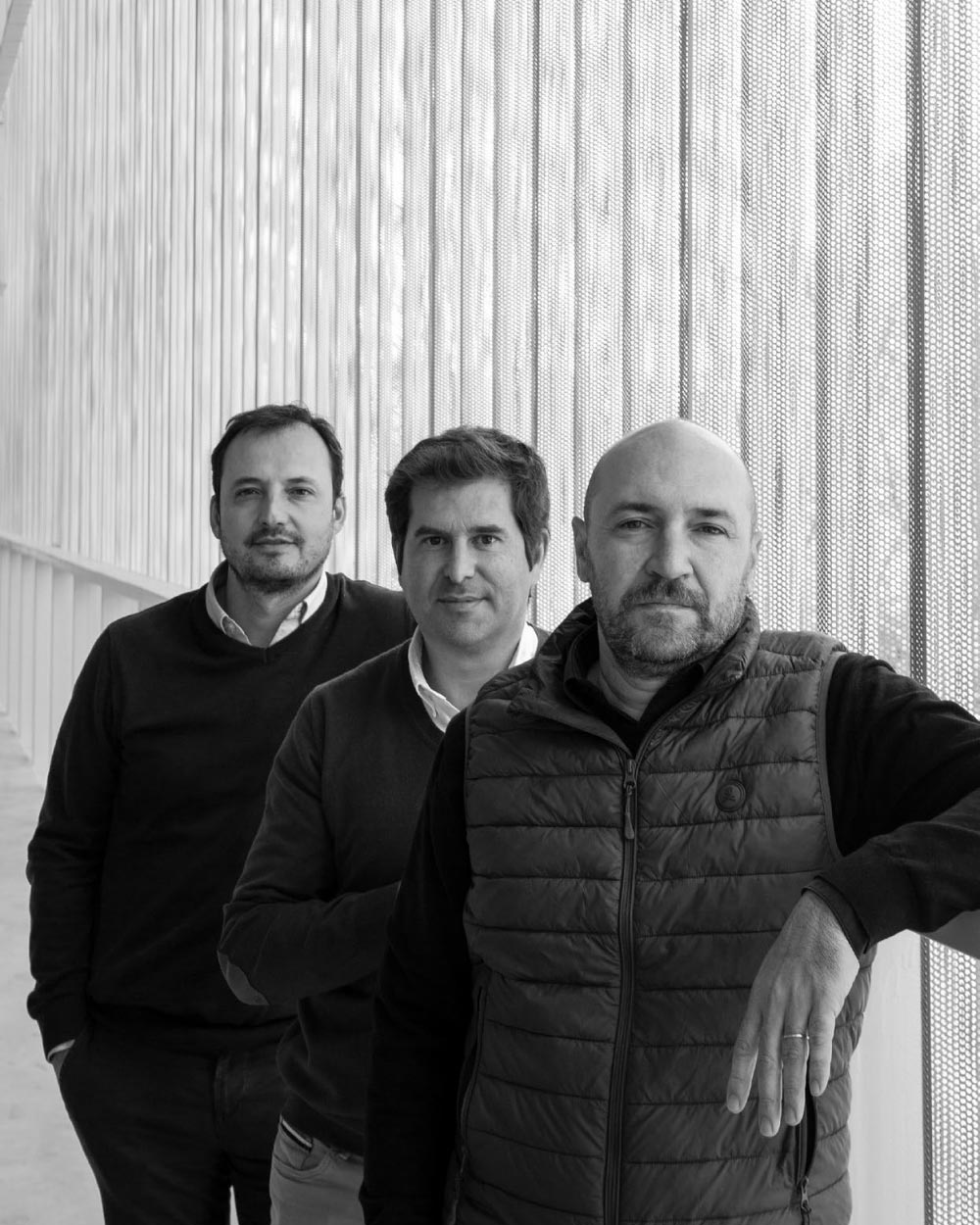 They may look familiar. They are Alfonso Orueta, Diego Fernández and Jaime Suescun. They renovated the Atlético Osasuna football club, chosen the best stadium in the world in 2021. Together they lead OFS Architects, a large team of architects and engineers.
They have been working together for more than 20 years, covering projects throughout the peninsula. The main focus of their work is sustainability, which was key for this project set in the middle of nature.
A house that blends into its surroundings
The integral project for this house located in Navarra, came to Logos through the interior designers of STM. We saw the opportunity to materialise our solutions and pour all our knowledge into it. We were responsible for making the plans created by OFS architects a reality, dressing the foundations of this house, and harmonising each room with the others. And that can be seen in the customisation of the coverings, bedrooms, kitchen and bathrooms, among other spaces.
For Orueta, Fernández and Suescun, it was an exciting challenge: "The clients showed us the house on a plot that had many possibilities and incredible views of its surroundings, which we fell instantly in love with."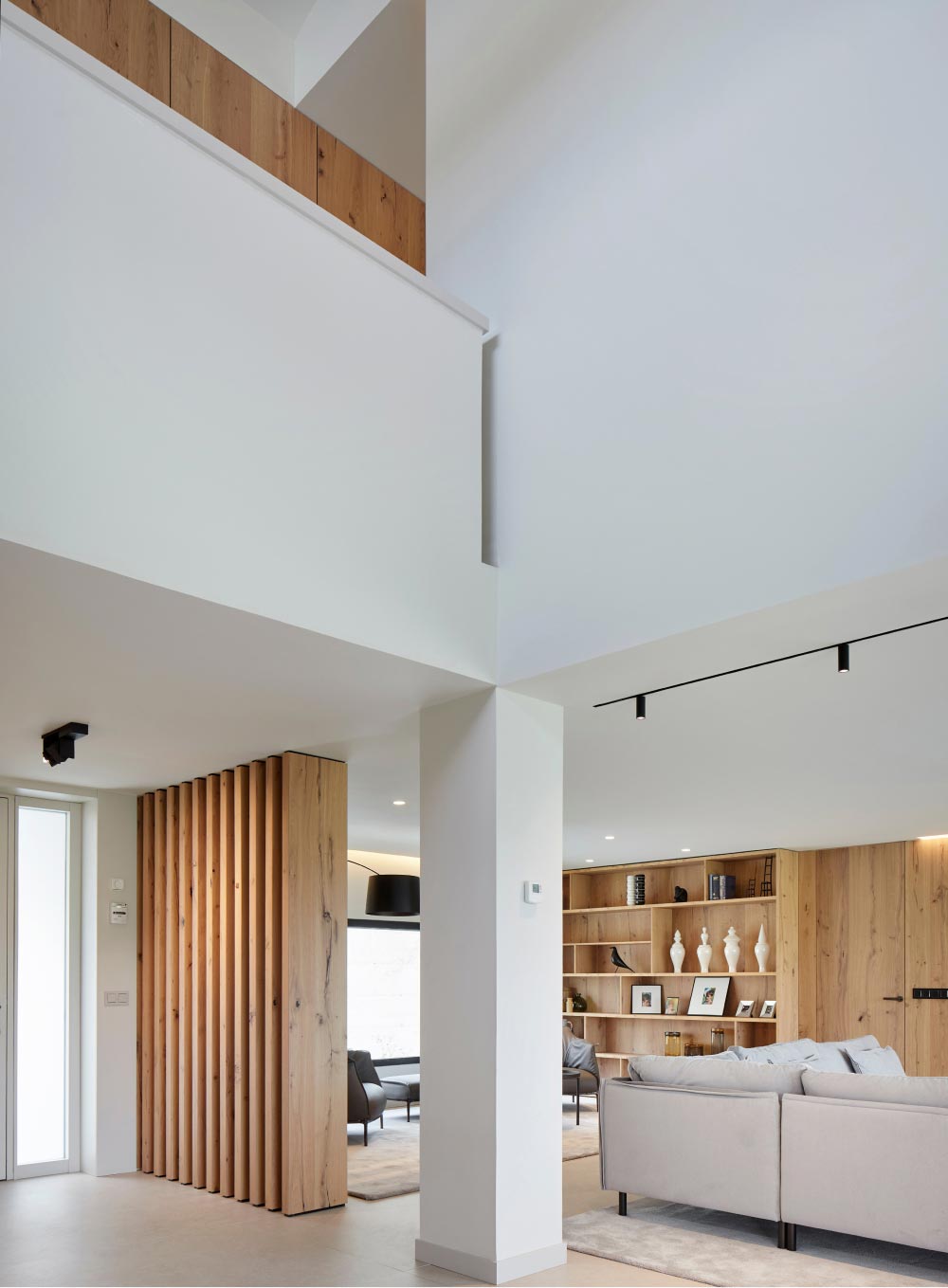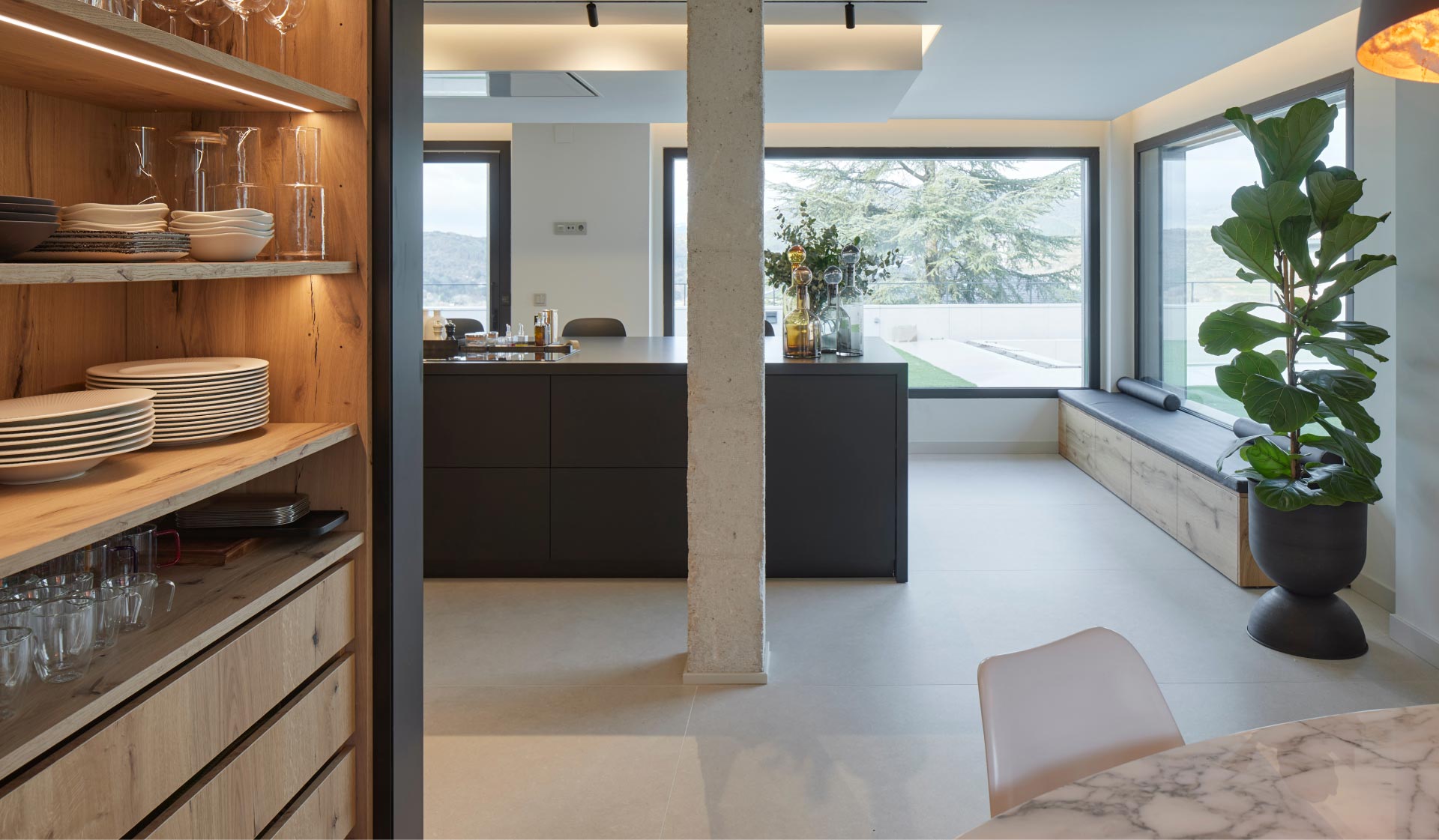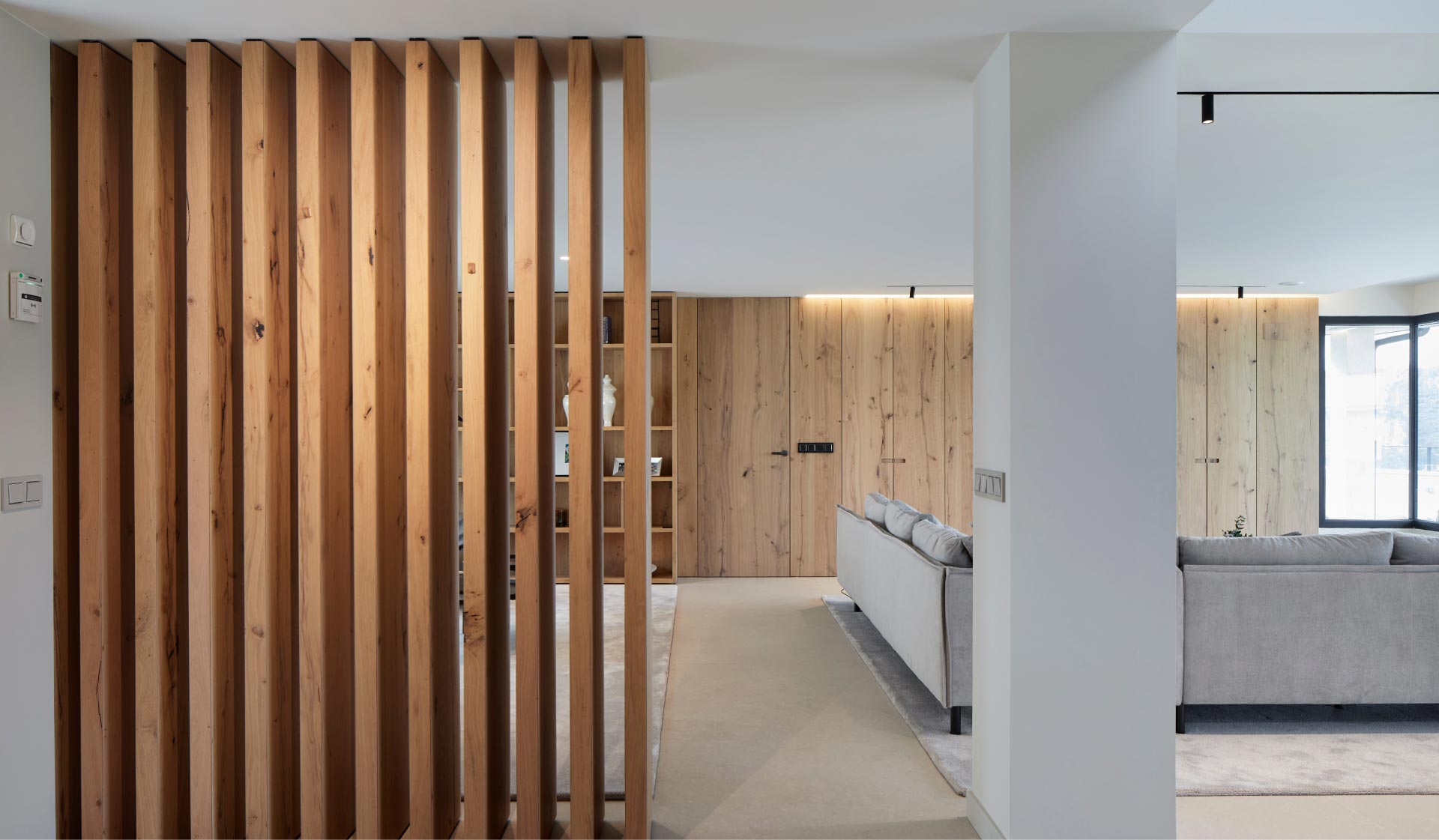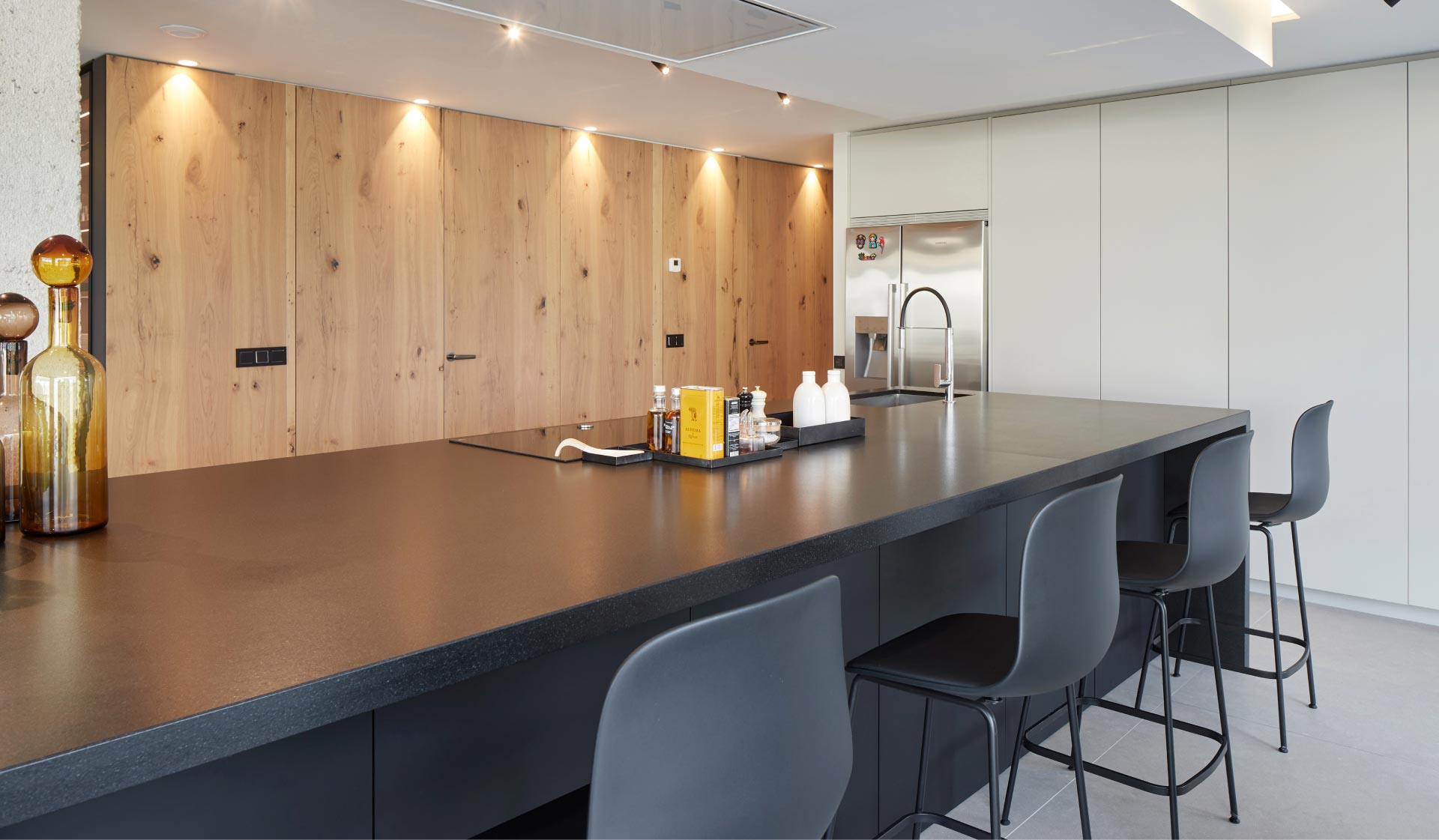 Worth noting is the reorientation of the house, ensuring its owners could fully take advantage of and enjoy the views. "The most important thing we have done has been to put the house back in contact with its surroundings. This was carried out in two ways: by giving priority to the plot and directing the gaze towards the spectacular views", say OFS architects.
Logos understood the concepts the architects were trying to express and offered them the pieces they needed to execute the design they had planned.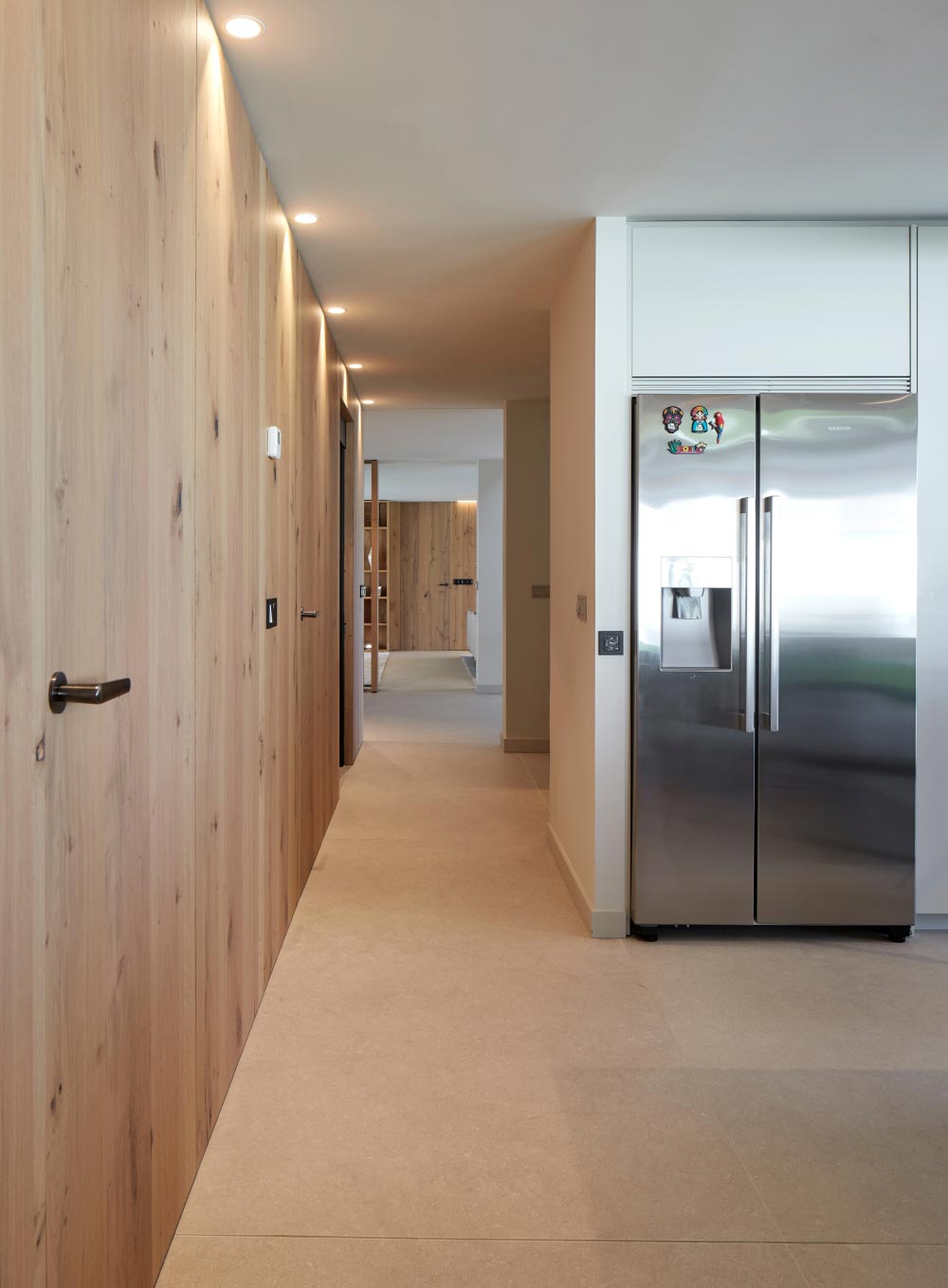 THE PERSONALISATION OF PROJECTS IS KEY TO OUR WORK
Logos makes architects and designers' concepts a reality, always taking into account even the smallest detail.
LESS IS MORE
The presence of the Haritza model wooden dividers and the light-tone stain used to slightly dampen the natural colour of the oak, add character to each room.
It can be seen on the wall, the headboard with an entire panelled front of the bedroom, and the interiors of the coplanar kitchen decors. A home with a charming personality has been created without using too many materials.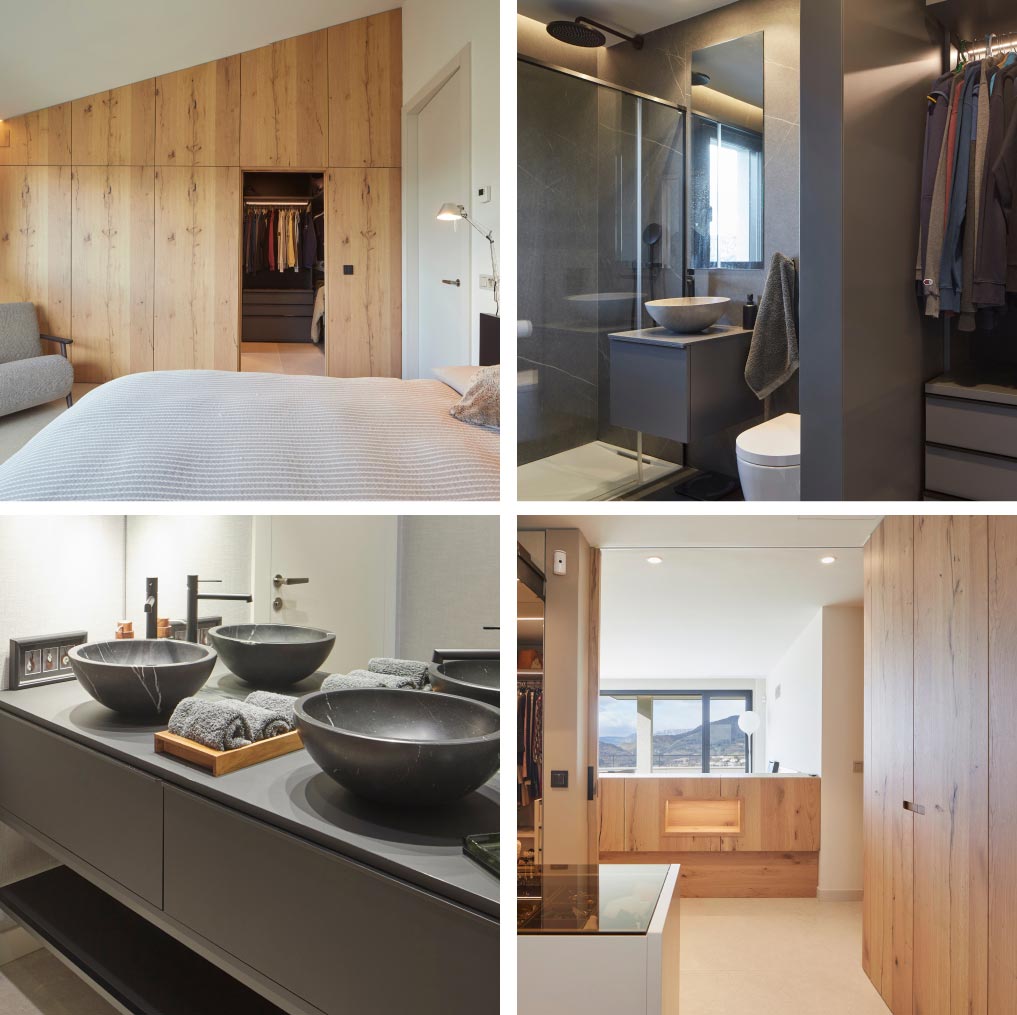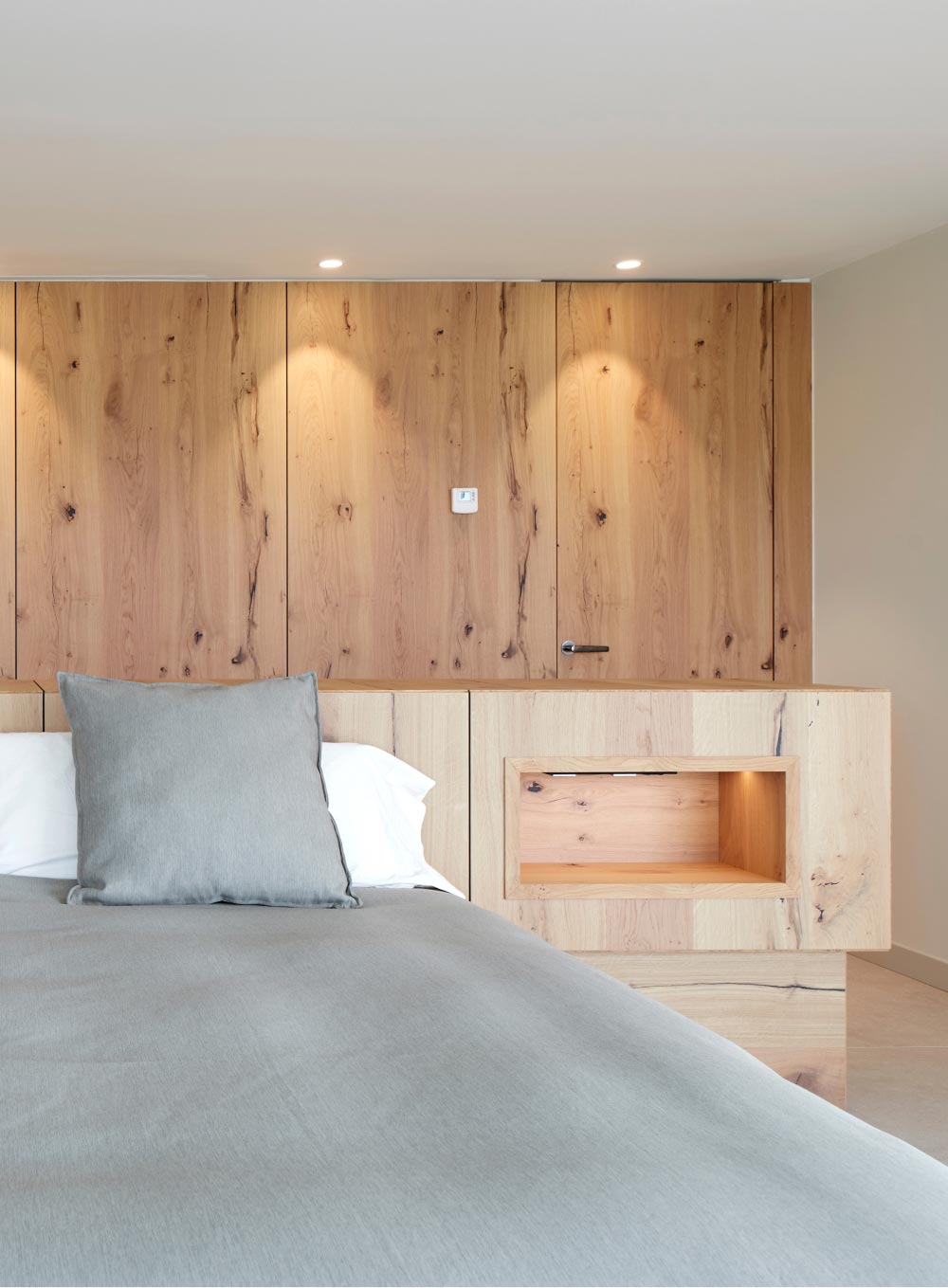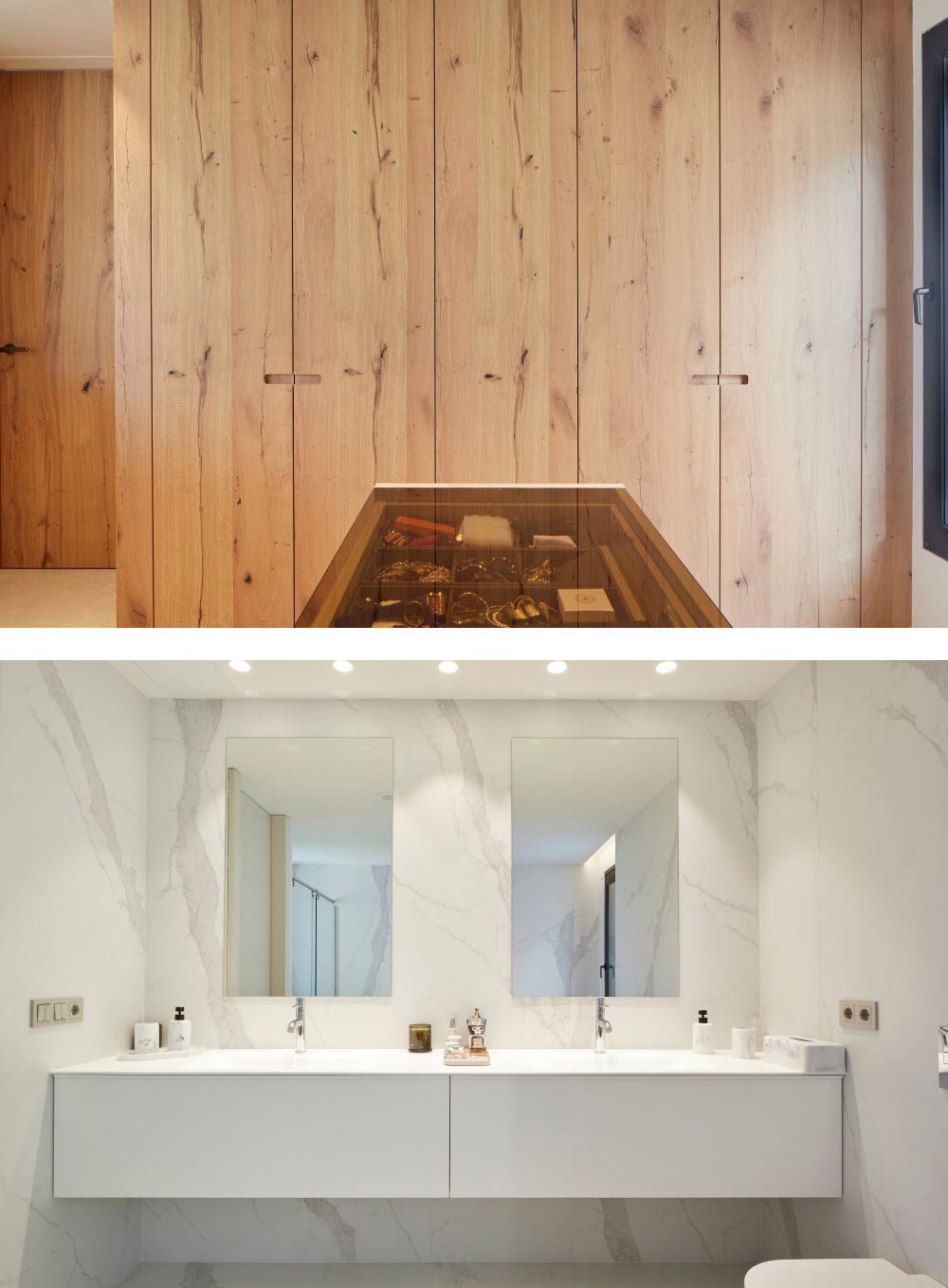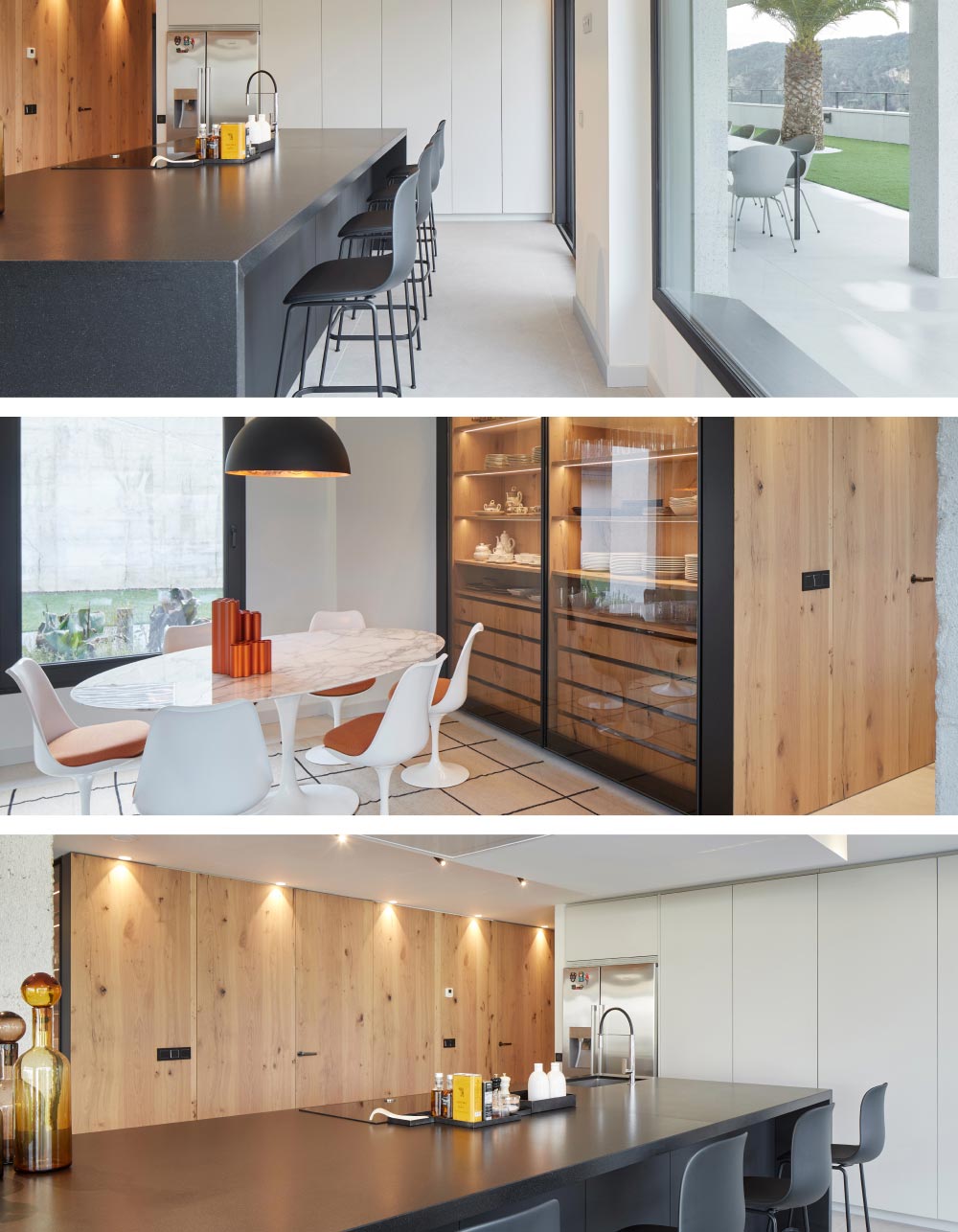 A KITCHEN WITH PERSONALITY
To ensure all the rooms were in harmony, we used a similar tone on the walls, for the lacquer in the kitchen, the ceramic floor throughout the house, and outside. Black also played a fundamental role.
We uses it for bathroom furniture and, mainly, for the huge island that was part of the kitchen. All the spotlights and metal accessories were selected in the same colour.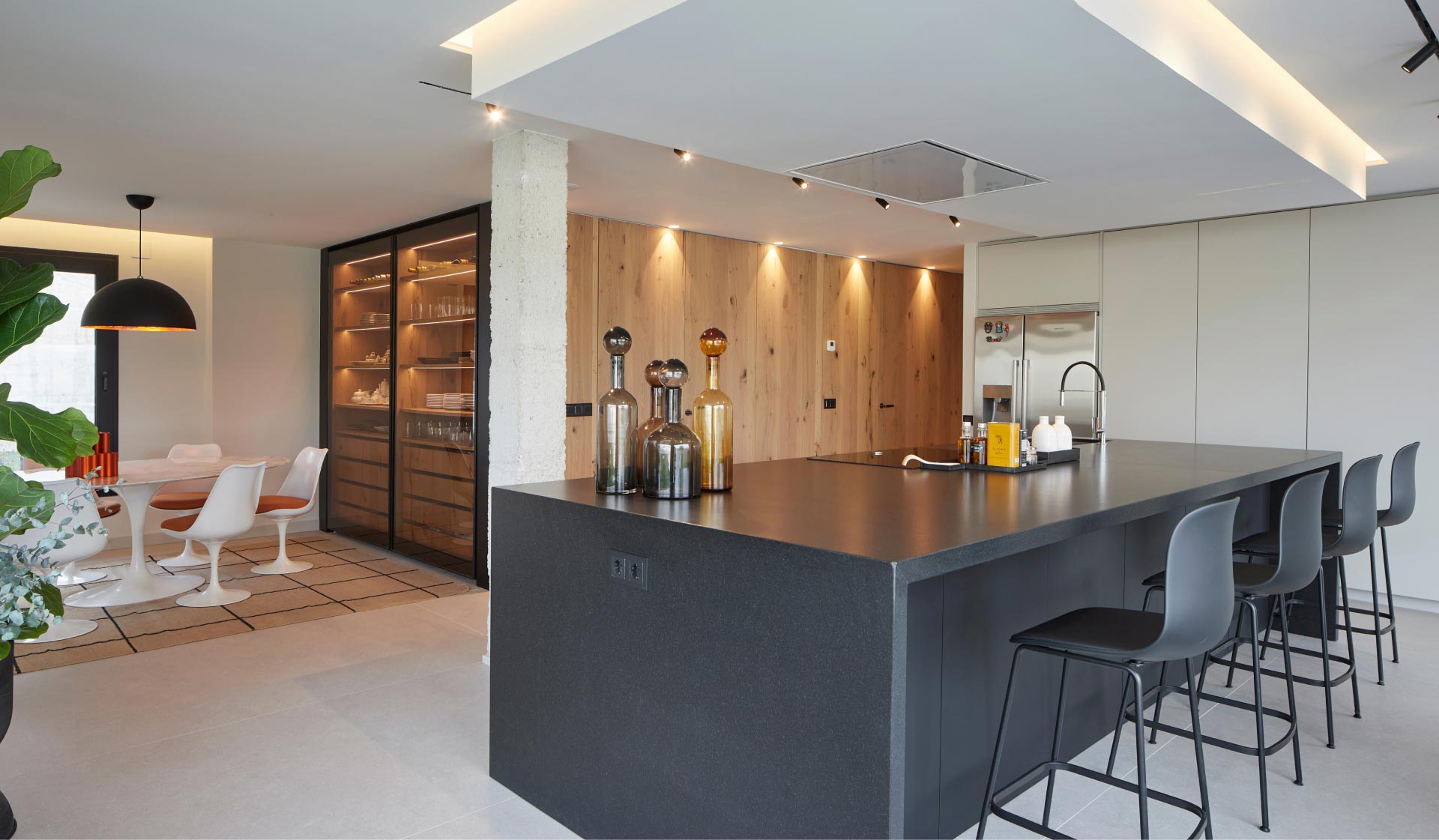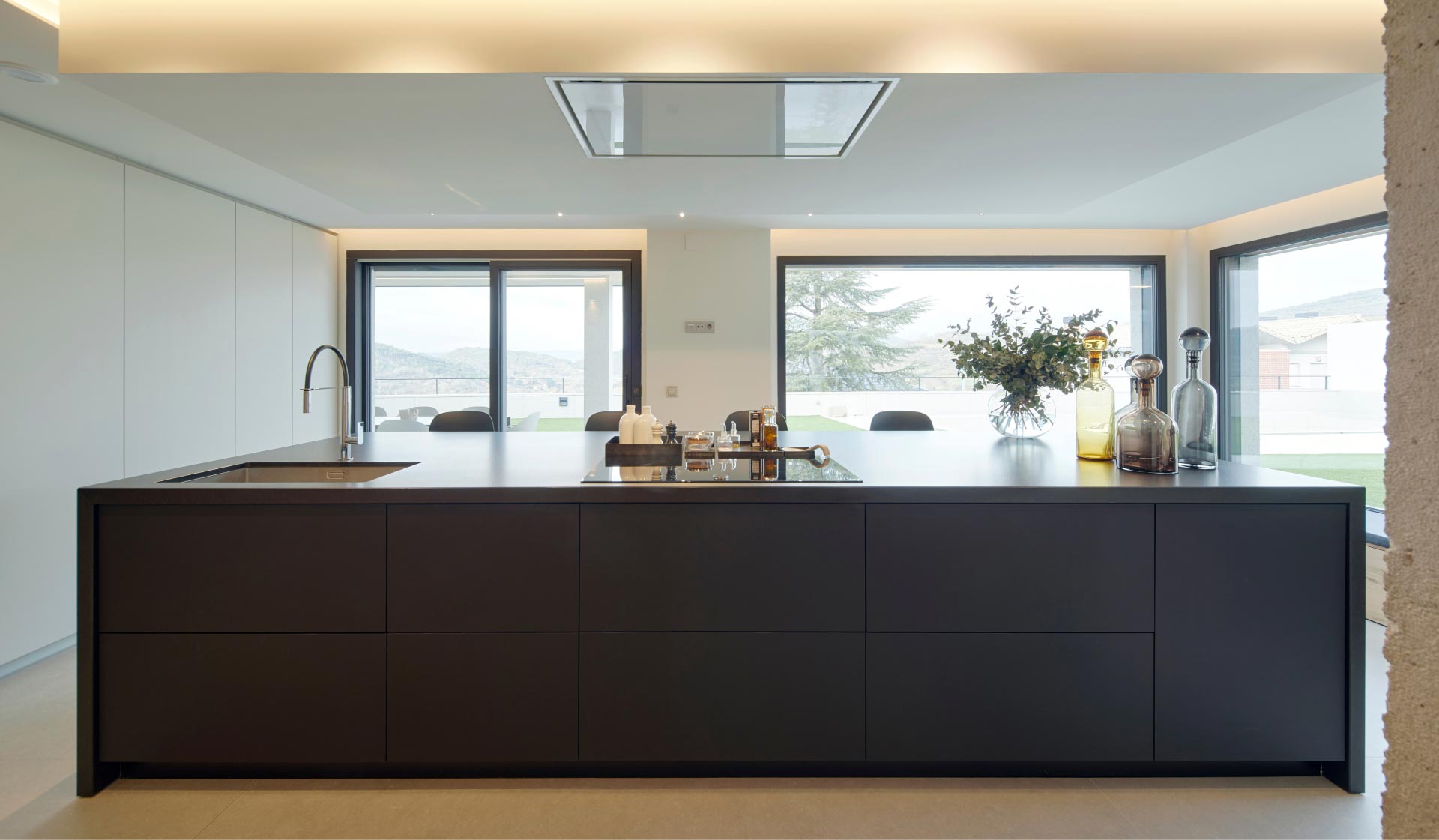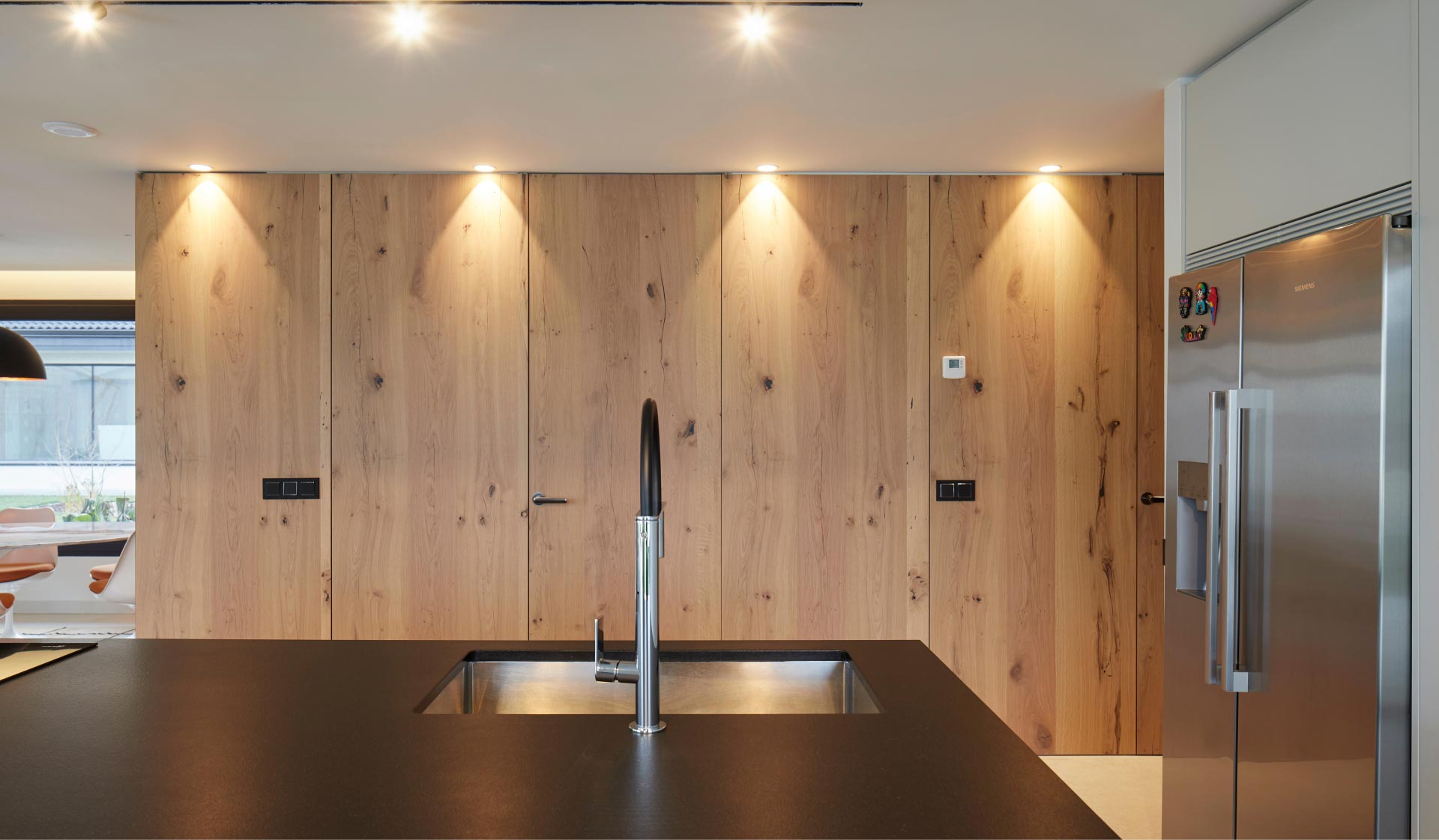 Discover unique projects
We do more than projects. We make dreams. Are you looking for inspiration? Enjoy the journey.