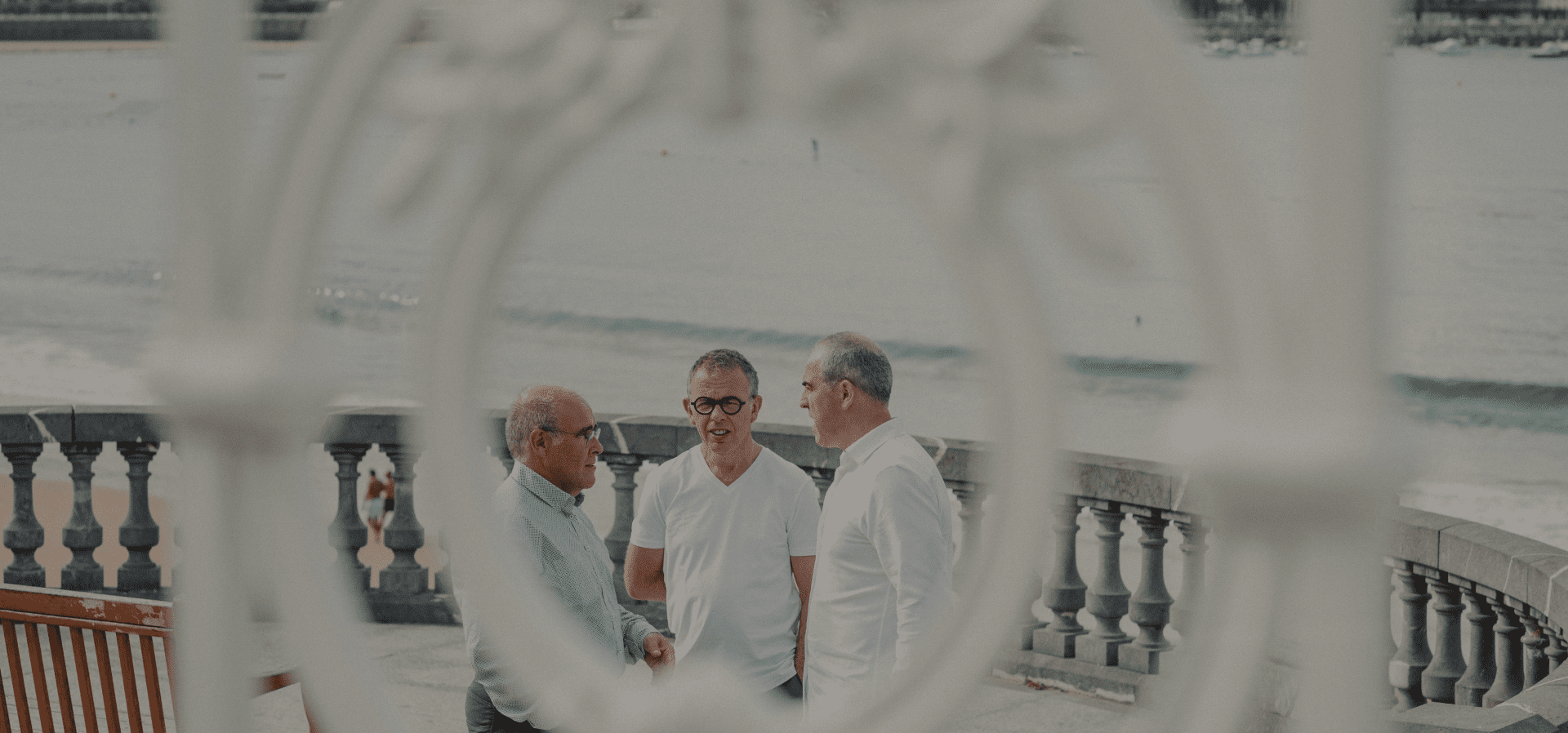 DE KEUKENARCHITECTEN AND LOGOS: CUSTOMISATION BROUGHT US TOGETHER, CUSTOMER SATISFACTION MADE US STRONGER.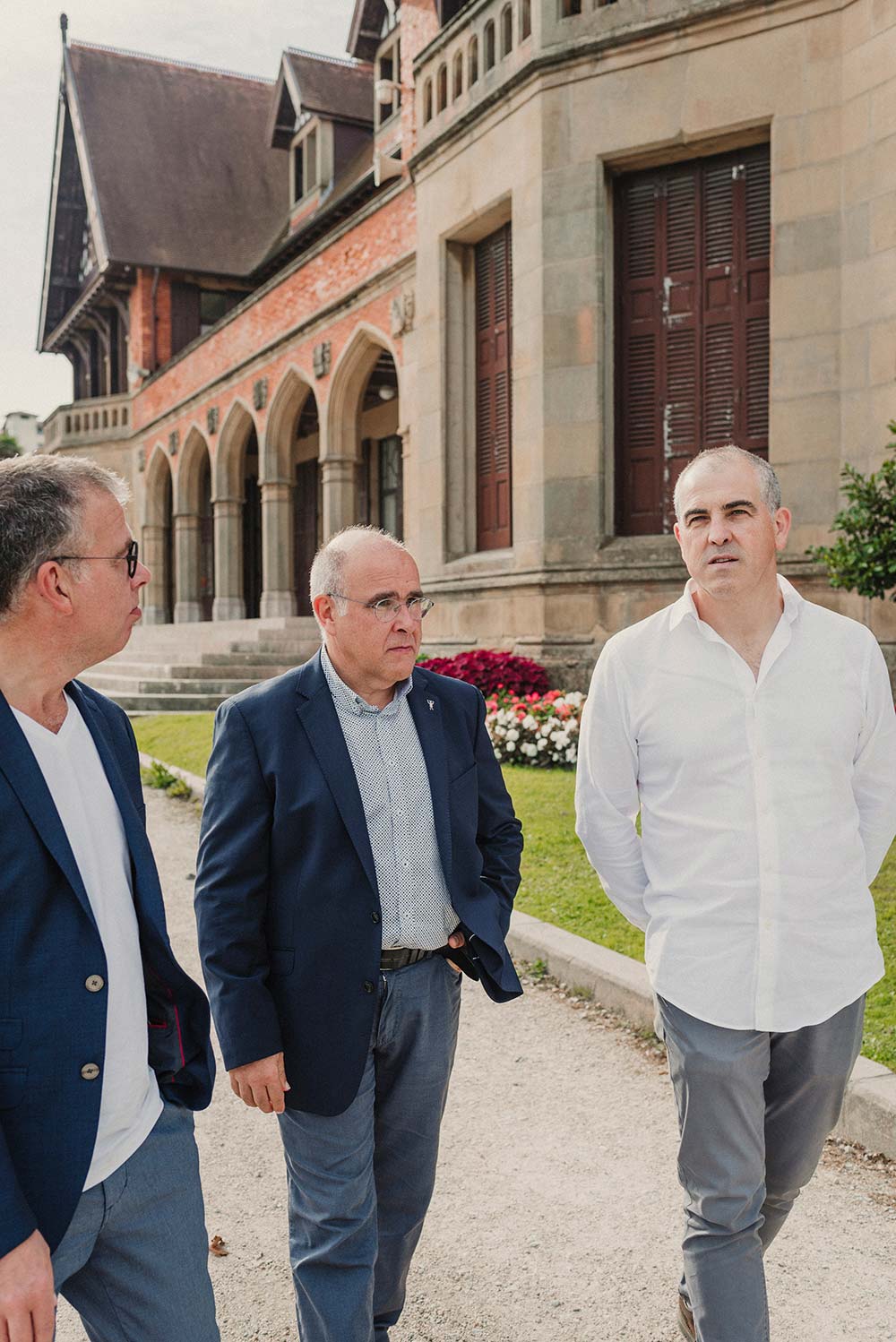 Two companies with a long history of working for and with customers.
Jan and Karel Van der Waerden, two of the directors of De Keukenarchitecten, chat with Joseba Andoni Unanue, member of the Logos Customer Satisfaction Team, on how they found the solution they were looking for at the Zaldibia plant. 'We wanted a manufacturer that could offer top quality and was also willing to reproduce our designs. We needed to be able to satisfy our customers' demands', Karel noted.
Exclusive results thanks to a unique production process.
De Keukenarchitecten was founded in 1994 by brothers Karel and Jan, the third generation of their family dedicated to the Belgian furniture industry. The 'De Keukenarchitecten' concept can be found in three places: Denderleeuw, Antwerp and Halle. They have a lot of experience in the market. They needed to find someone who could make their dreams come true without foregoing the quality and customisation options they wanted to offer their customers.

The Var der Waerden brothers said, 'We realised that many manufacturers limited themselves to making standard modules. And that wouldn't allow us to fulfil the requests we wanted to'. Then they found Logos, with the capacity and human team to meet their customers' demands and turn their sketches into tangible furniture.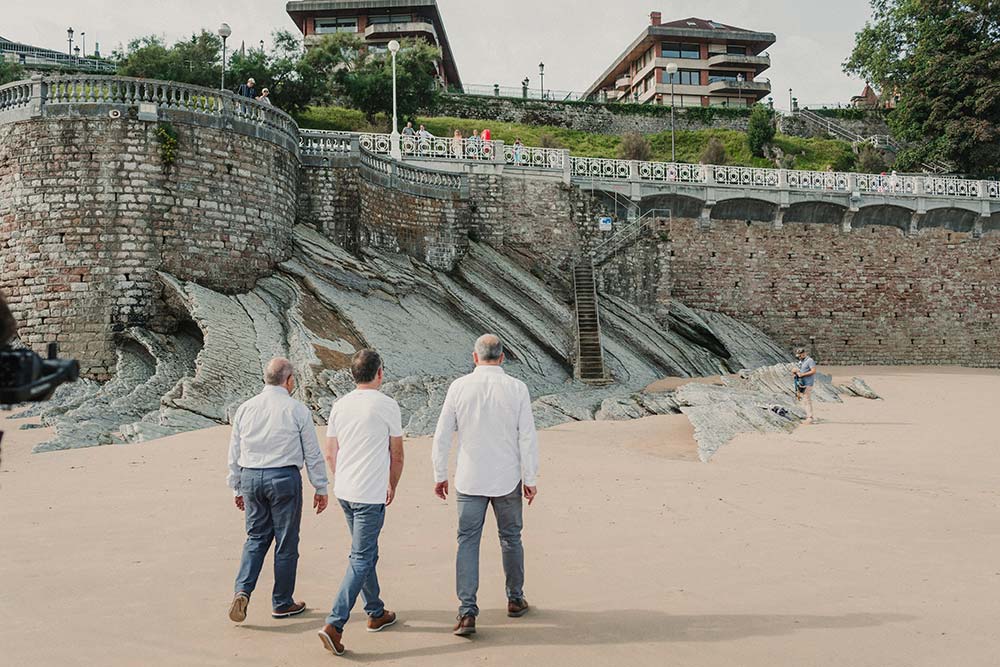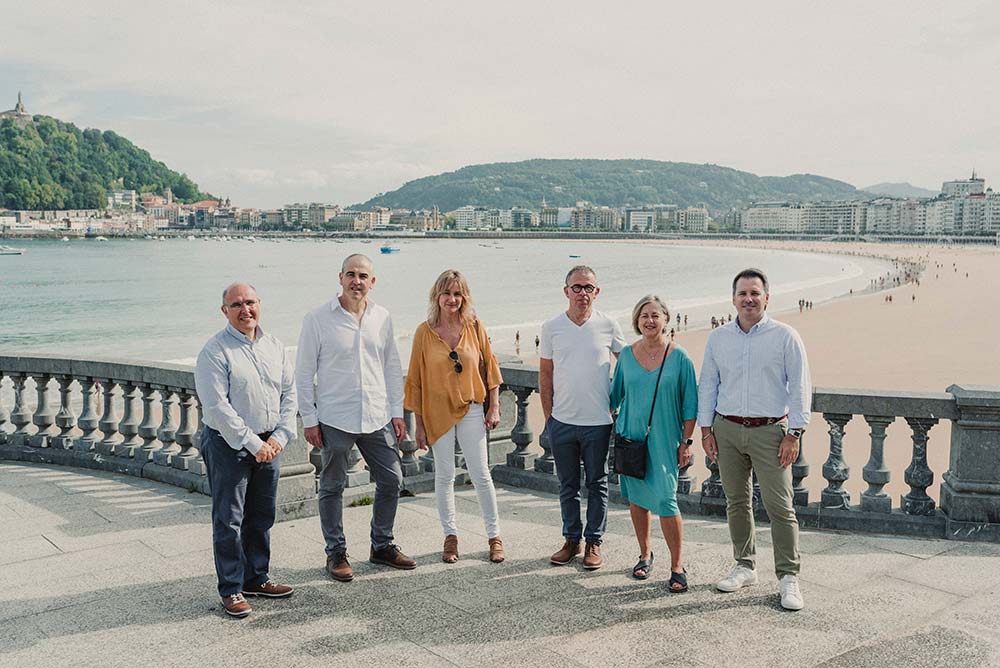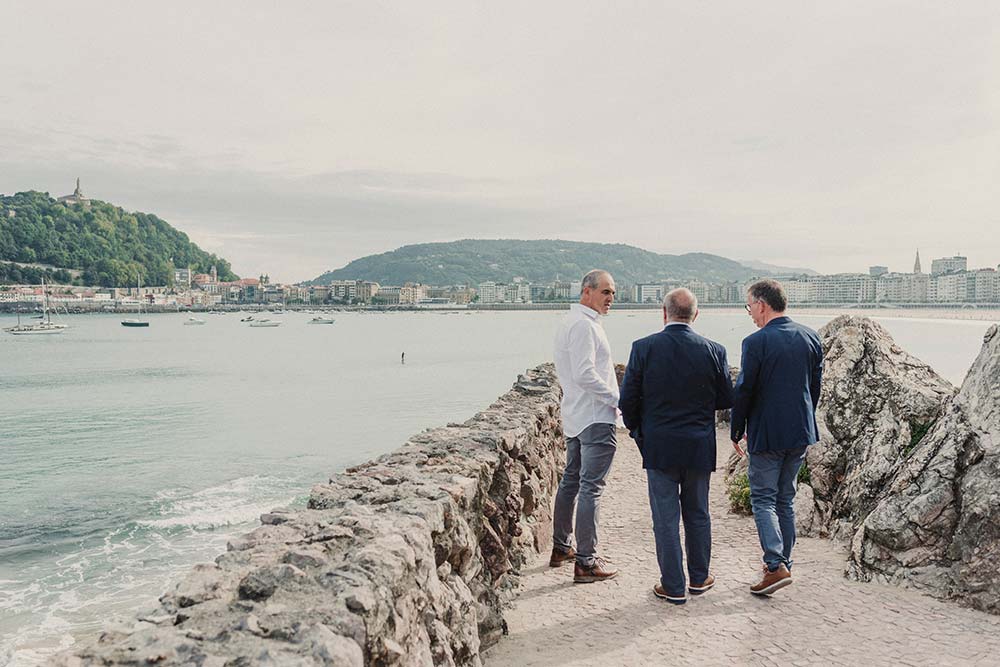 Andoni Unanue said:

'Our impression was that they were used to high quality. Logos understood that it needed to offer them something even better than what we were used to'.
There aren't many firms able to offer everything a house needs: kitchen, bathroom, closets, enclosures, etc., but the teamwork between Logos and De Keukenarchitecten has made it possible and customers can personalise everything down to the last detail.
This collaboration has allowed both companies to grow in their respective markets and join forces, elevating their self-imposed standards of excellence.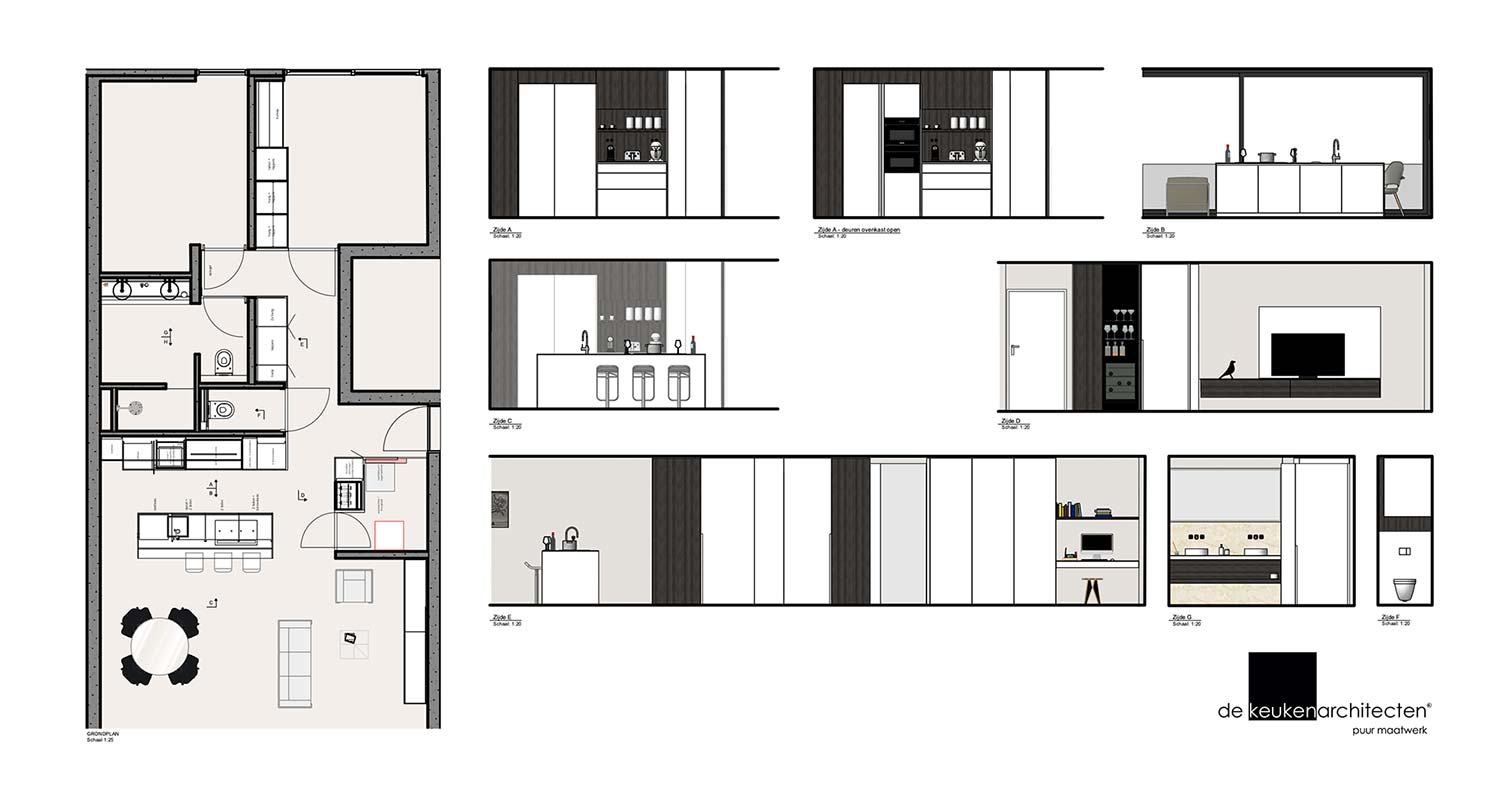 A project inspired by the North Sea
This is one of many projects that De Keukenarchitecten and Logos built together. In it, as in all their joint projects, they gave the end customer everything they were looking for.
The project was in a fully exterior apartment on the fifth floor of a new building on the Belgian coast.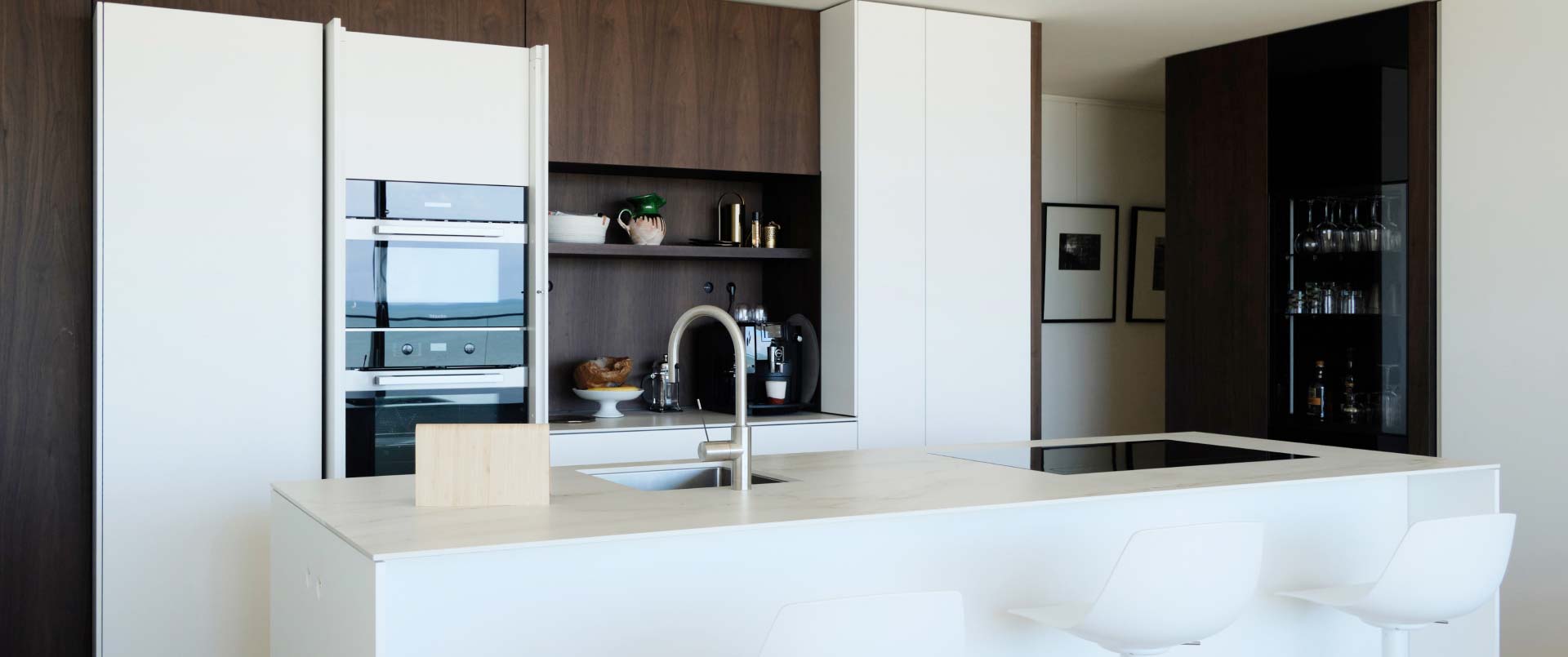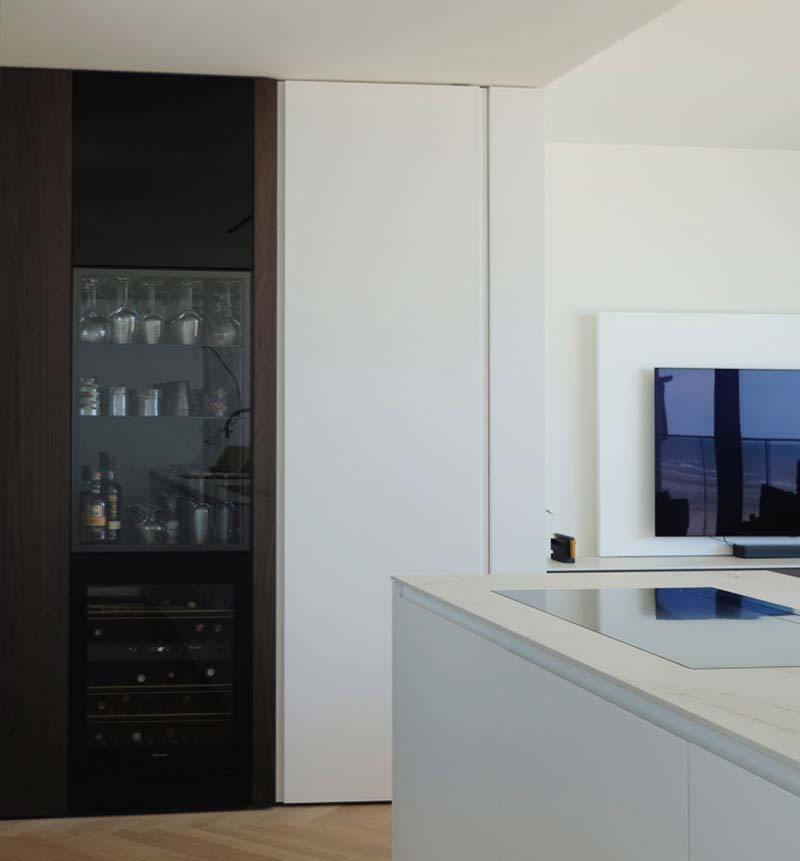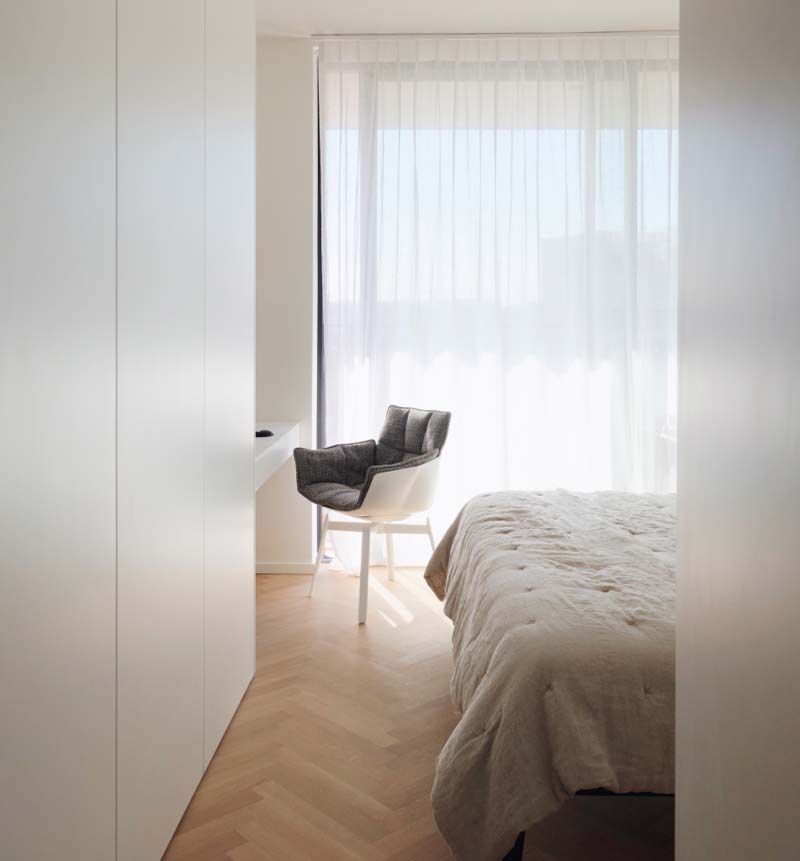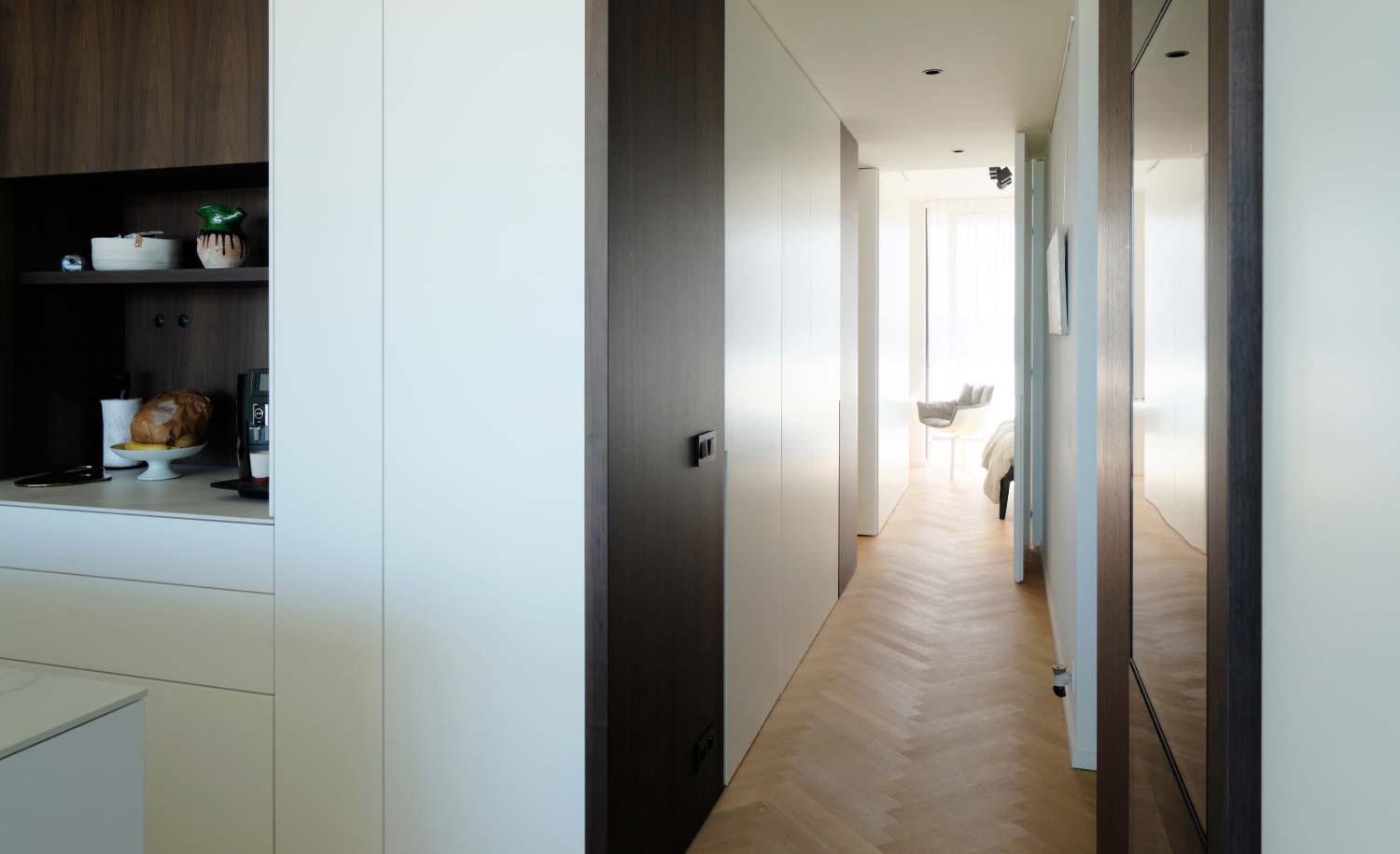 The sides of the kitchen cabinets, the bathroom door, and the hall cabinets are one.
The project became a combination of pivoting doors and doors with hidden hinges.
A totally unique, customized project.
Discover unique projects
We do more than projects. We make dreams. Are you looking for inspiration? Enjoy the journey.