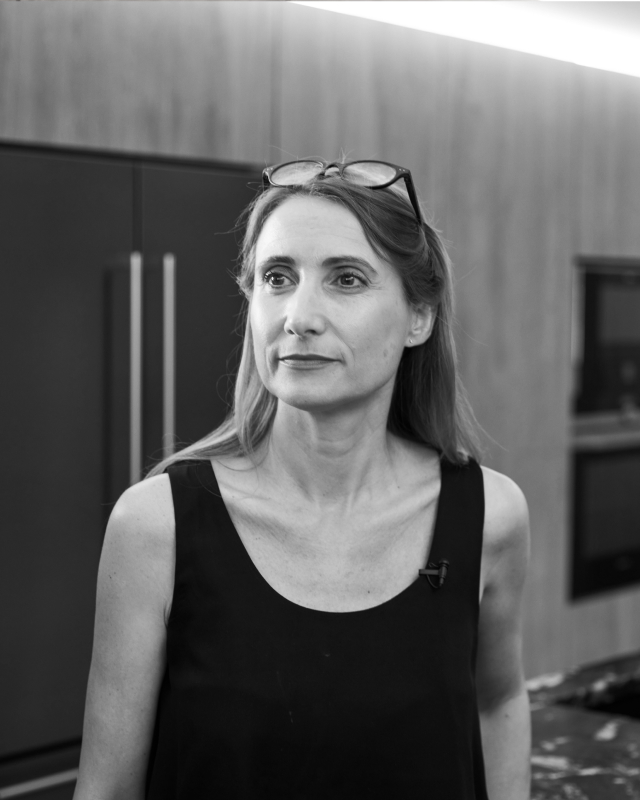 A PROJECT THAT ONCE AGAIN FOCUSES LIFE AROUND FIRE
Manufacturing that can be fully adapted to your designs. That is what they were looking for at Interproyectos architecture studio, a benchmark on Spain's Mediterranean coast. According to one of the studio's founders, Mónica Fernández, what most intrigued them about LOGOS was its complete ability to integrate furniture of all kinds.

"The main advantage is that, as it is manufactured, the finish is more precise and controlled. They are also adapted to modifications and designs that they haven't included in their catalogue, which is something architects really appreciate".
THE KITCHEN AS THE EPICENTRE OF A HOME
For Mónica Fernández, fully understanding the needs of each home's inhabitants is key to any successful renovation: "from the start, the aim was to create a kitchen that was integrated with the living/dining room. Of all the proposals made, the final decision was to go for the least conventional, cleanest and simplest option."
The result are three interconnected rooms, the kitchen, living room, and dining room, without giving up the individual privacy that each space provides. The space is created around two volumes: a large, low island and another tall one that is parallel to the first.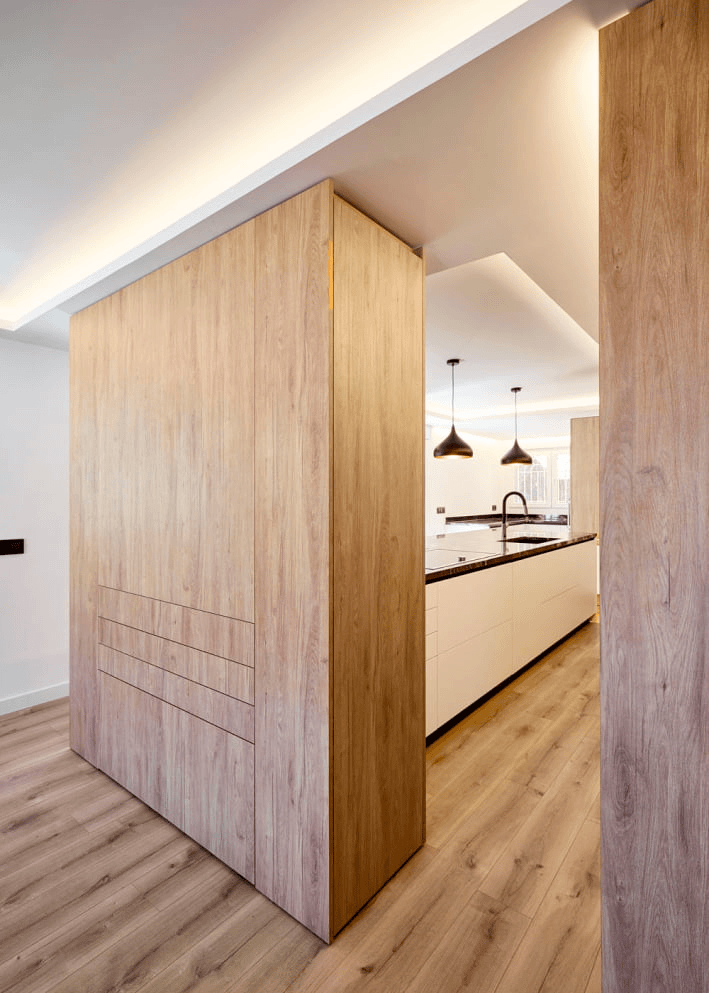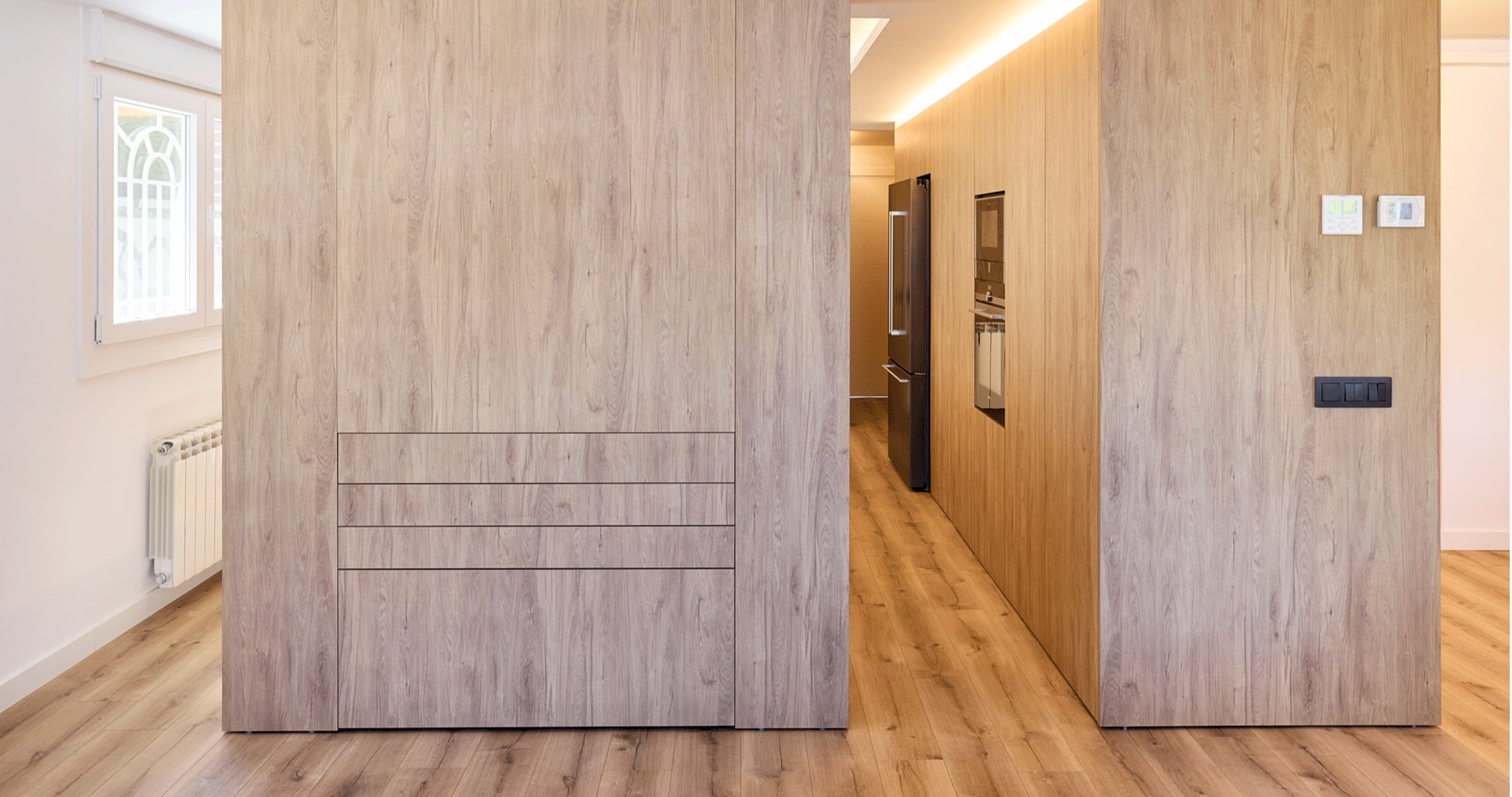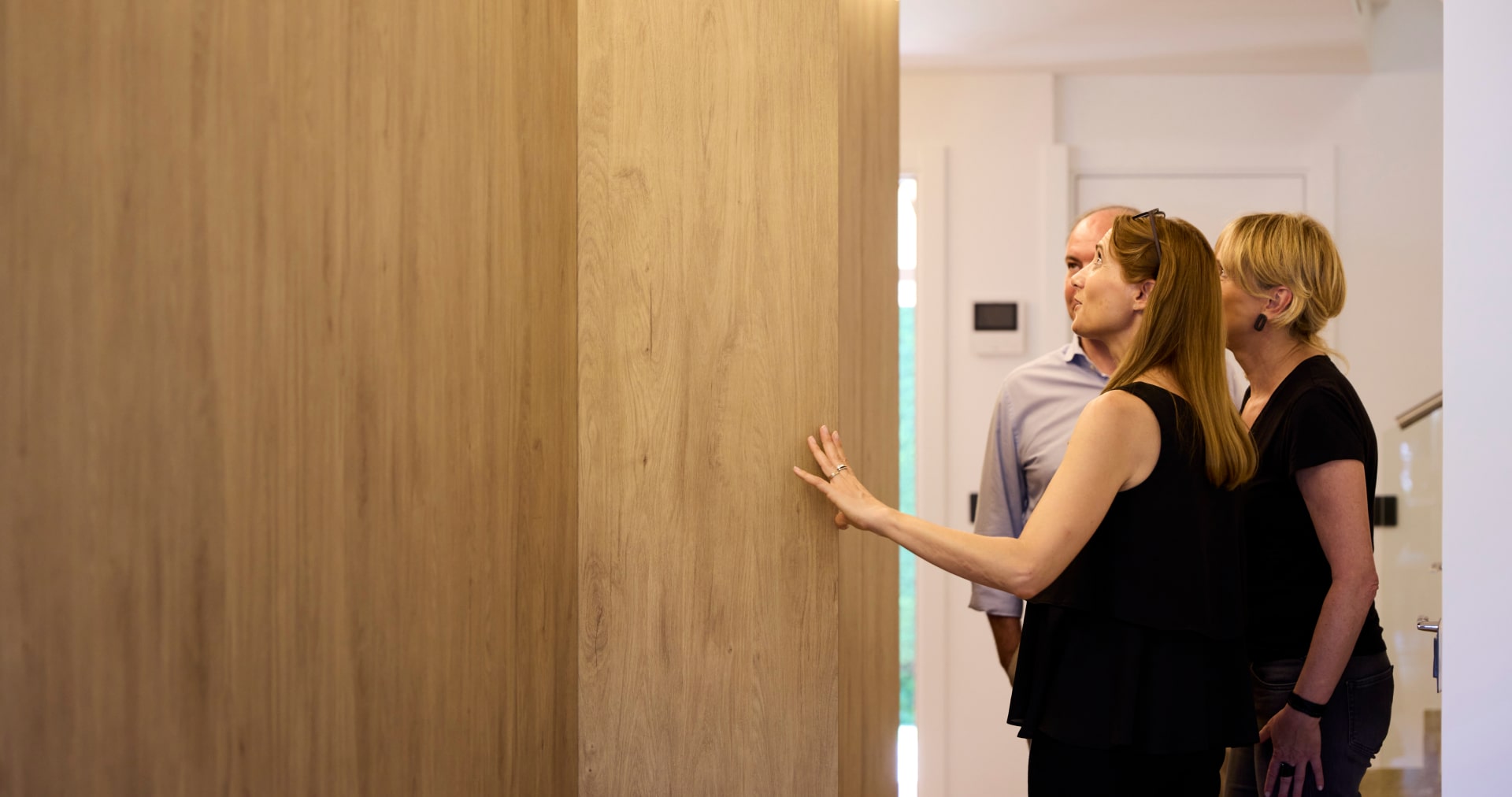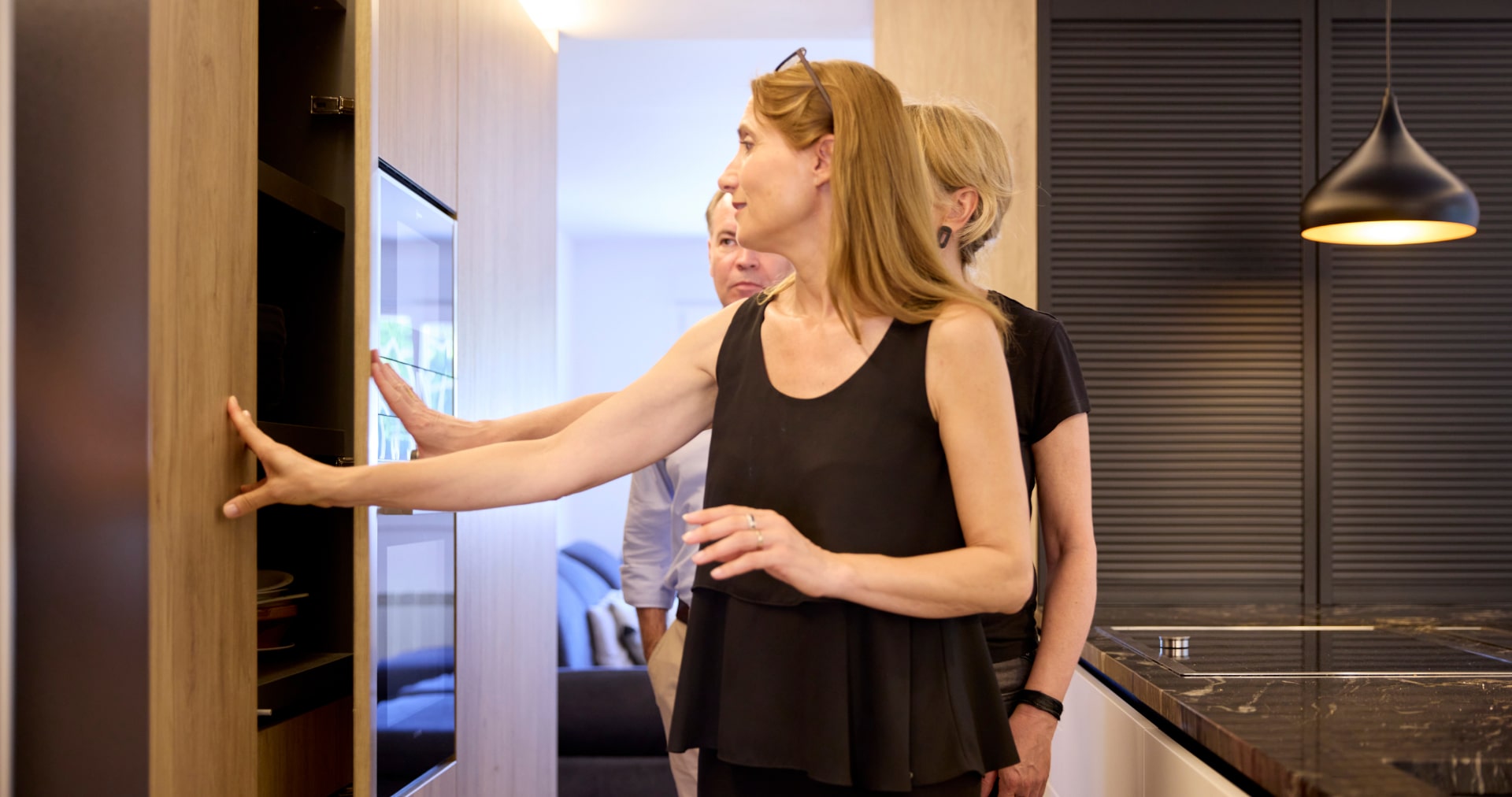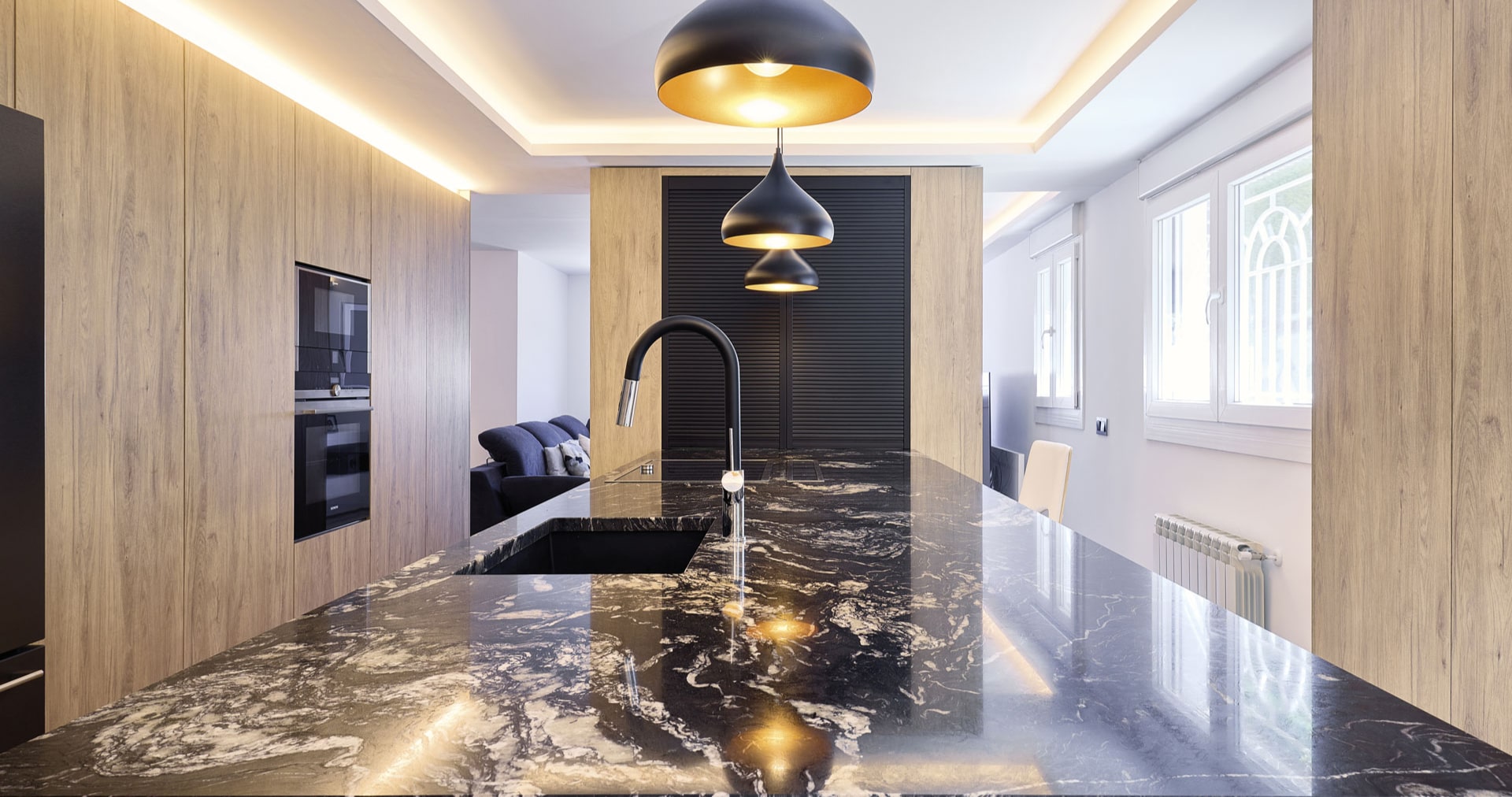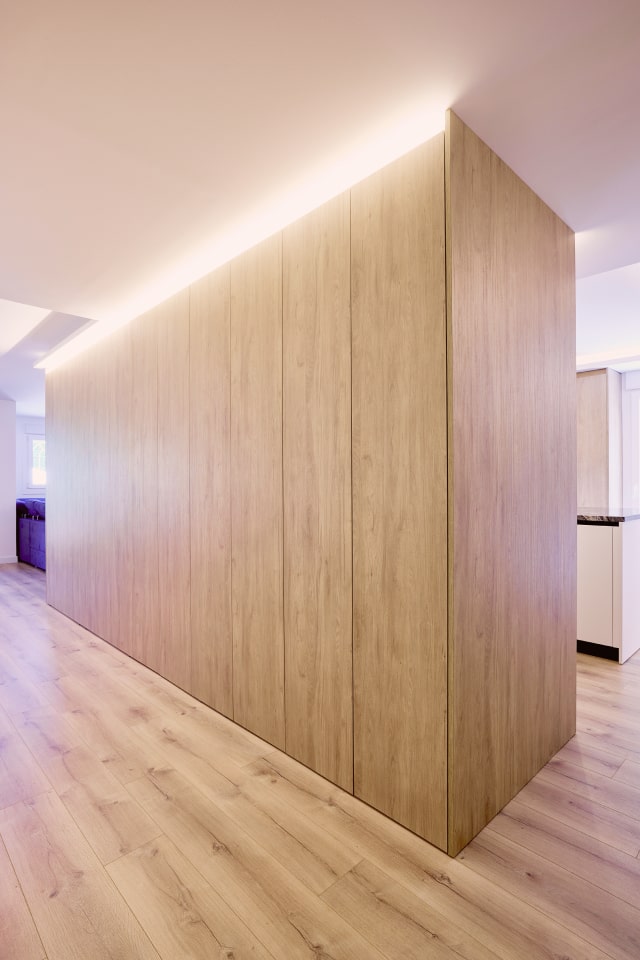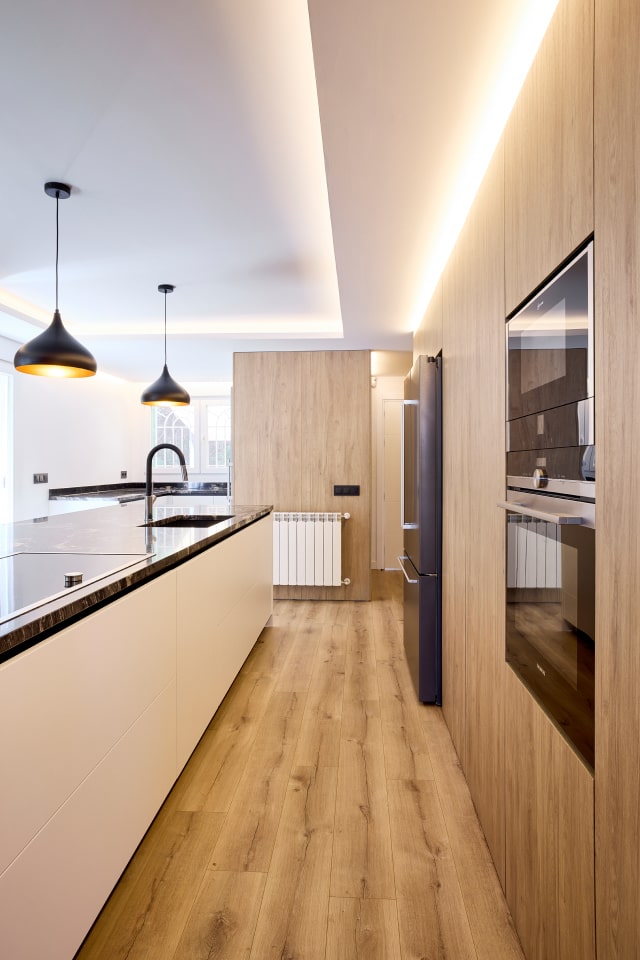 TWO SIDES OF THE SAME COIN
Both units are fully integrated into the environment and fit the space like a glove. The tall units are accessible from both sides as there is a panelled wood totem as soon as you enter the home, behind which hides a cabinet for coats. On the other side, there are cabinets for the laundry space.
The wood chosen for the panelling from the LOGOS catalogue is perfectly in step with the home's flooring. In contrast, the counter is a black Galaxy granite, where the sink, hob, and liftable extraction hood go entirely unnoticed.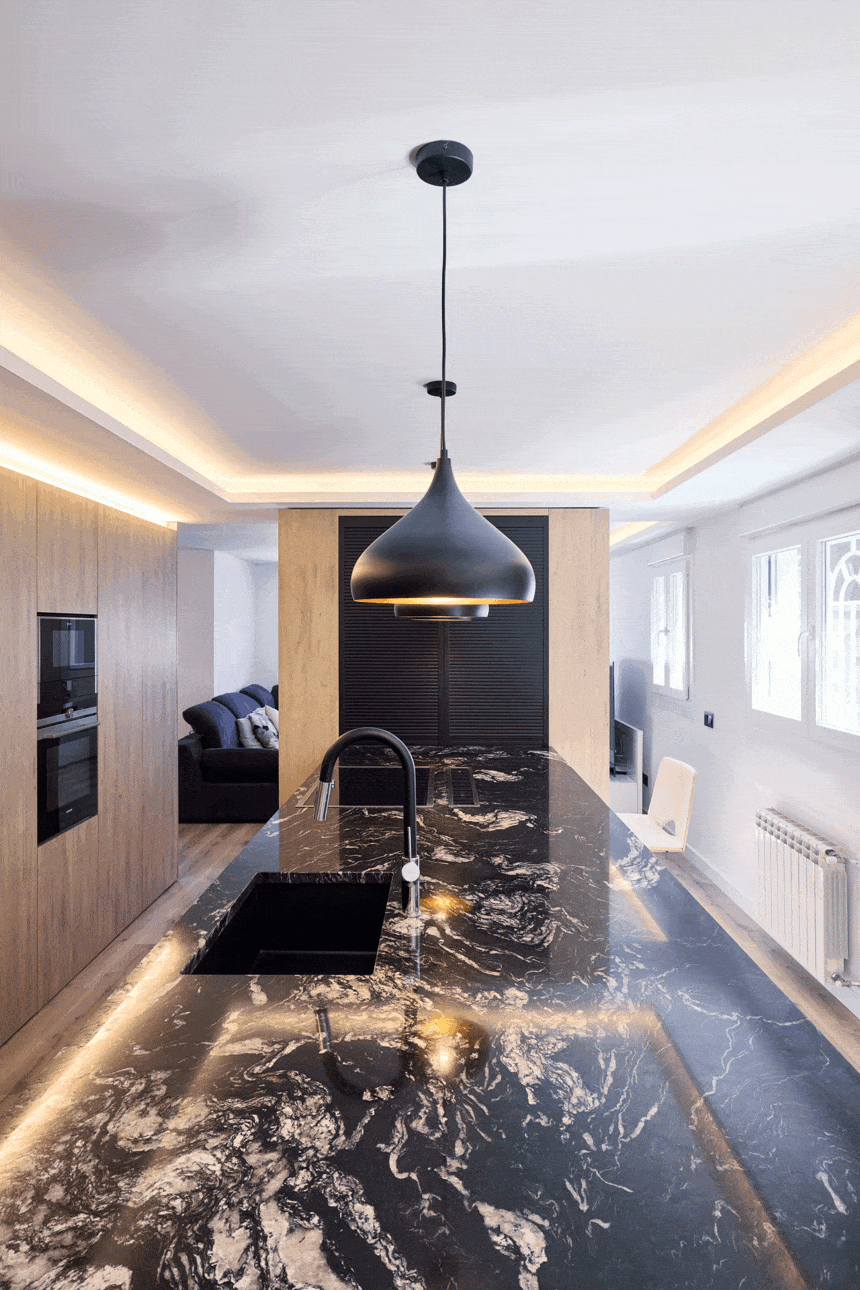 LOGOS: HARMONYAND CONTINUITY ATTENTIVE TO EVEN THE SMALLEST DETAIL
LOGOS Design and Innovation Lead Miren Odriozola points to the manufactured material's great ability to complete integrated projects like this one: "when you enter into a space created by LOGOS, you realise that everything is connected and has the same design. What we provide is a tool that is so important to any interior decorator or designer, or in this case architect."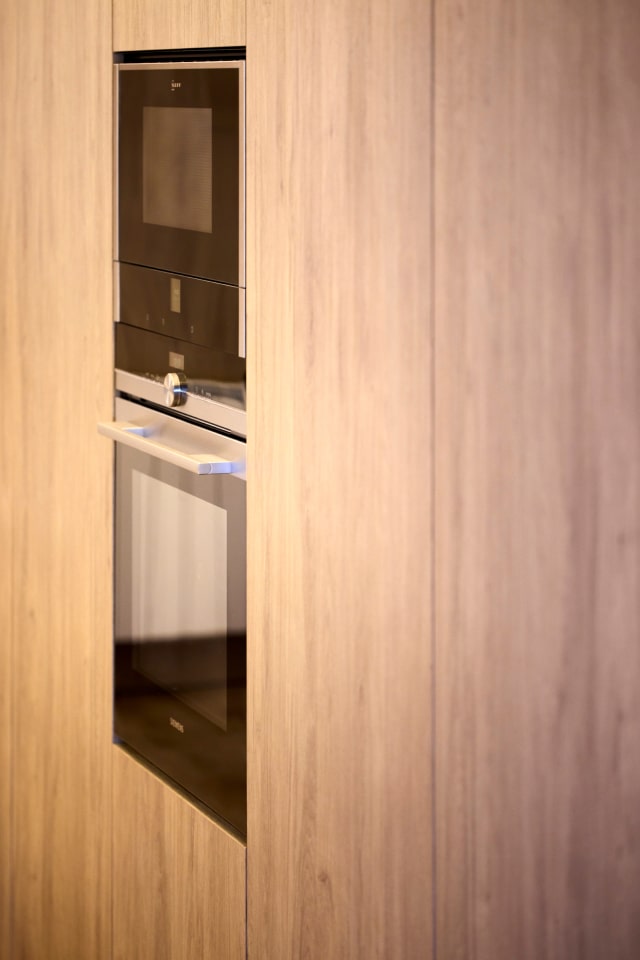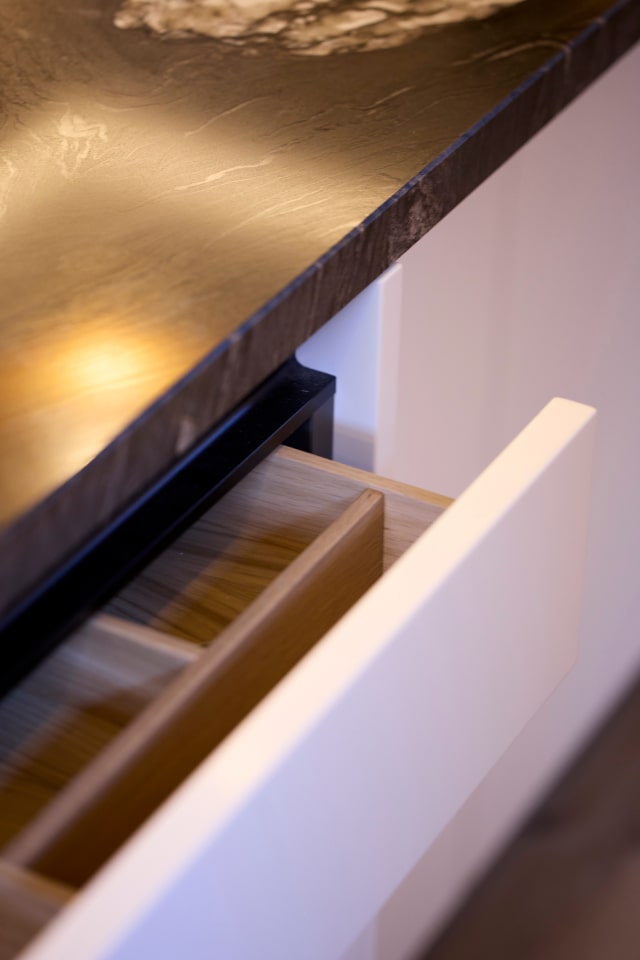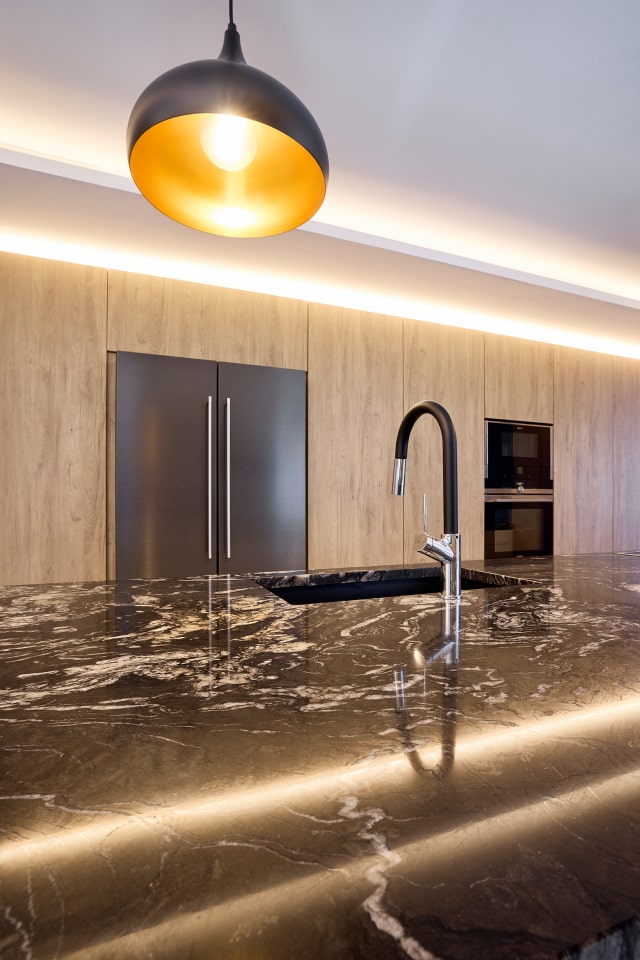 Discover unique projects
We do more than projects. We make dreams. Are you looking for inspiration? Enjoy the journey.