Bath rooms
Cosy, warm and welcoming
That's how we like bathrooms at Logos. What about you? Whatever you have in mind, Logos will help you bring it to life. To get an idea, take a look at some of our models. Open your mind to imagination.
Modern Rationalism
Its curved sides make it represent an evolution in the bathroom cabinet. No edges, it makes their shapes more organic and its thin fronts and lacquered doors, contrast with the ruffs that draw a smile characteristic of the model.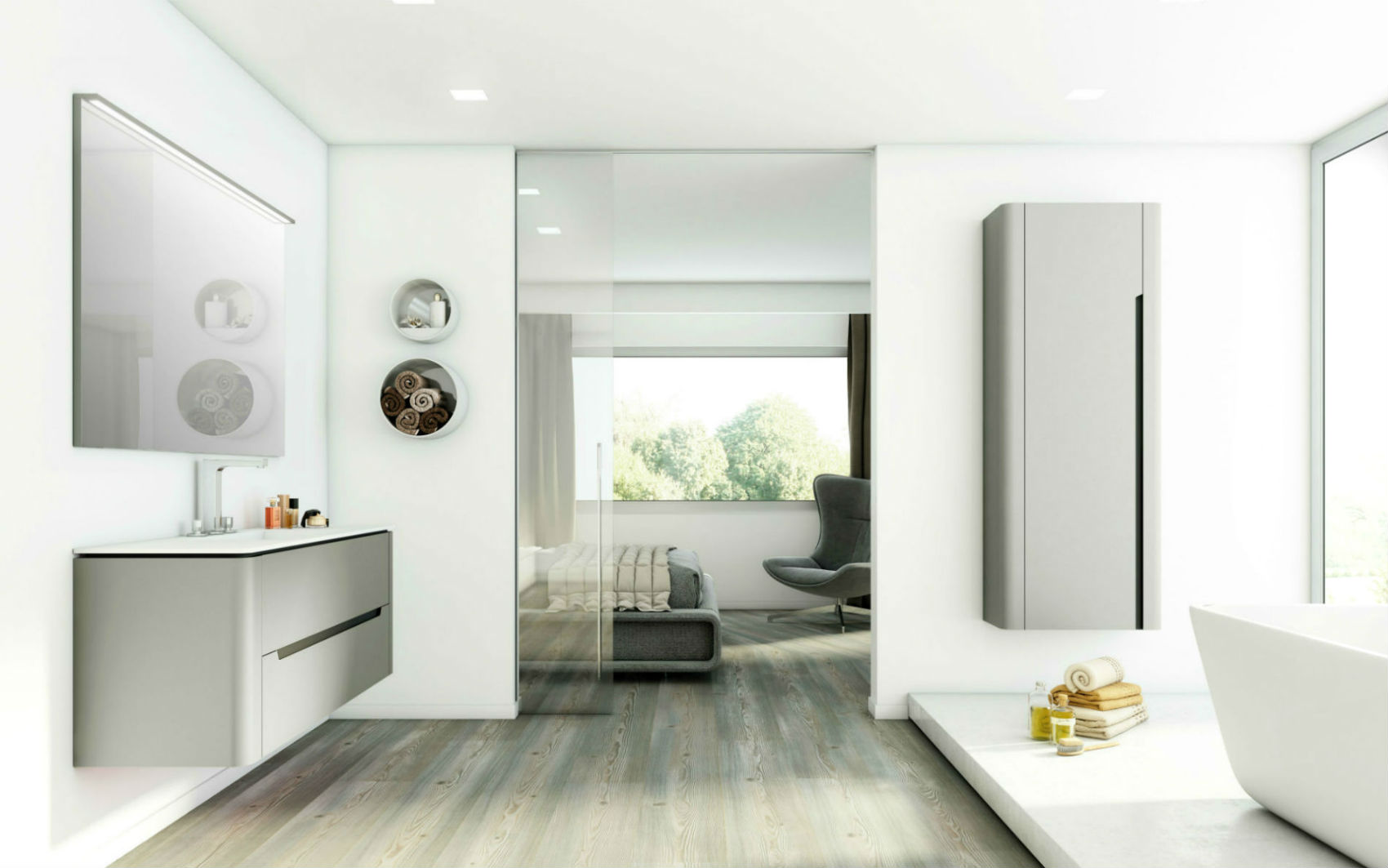 Industrial Design
A model of classic lines, with renewed spirit. We have a great variety of lacquered colors. The bar-puller facilitates the opening of the cabinet.
Seductive Neoplasticism
It is the concept of LOGOS by definition, adapted to the bathroom cabinet. With built-in handle on the edge, prolongs a discrete line characteristic of the model, which is diluted when is lacquered in color to match the fronts.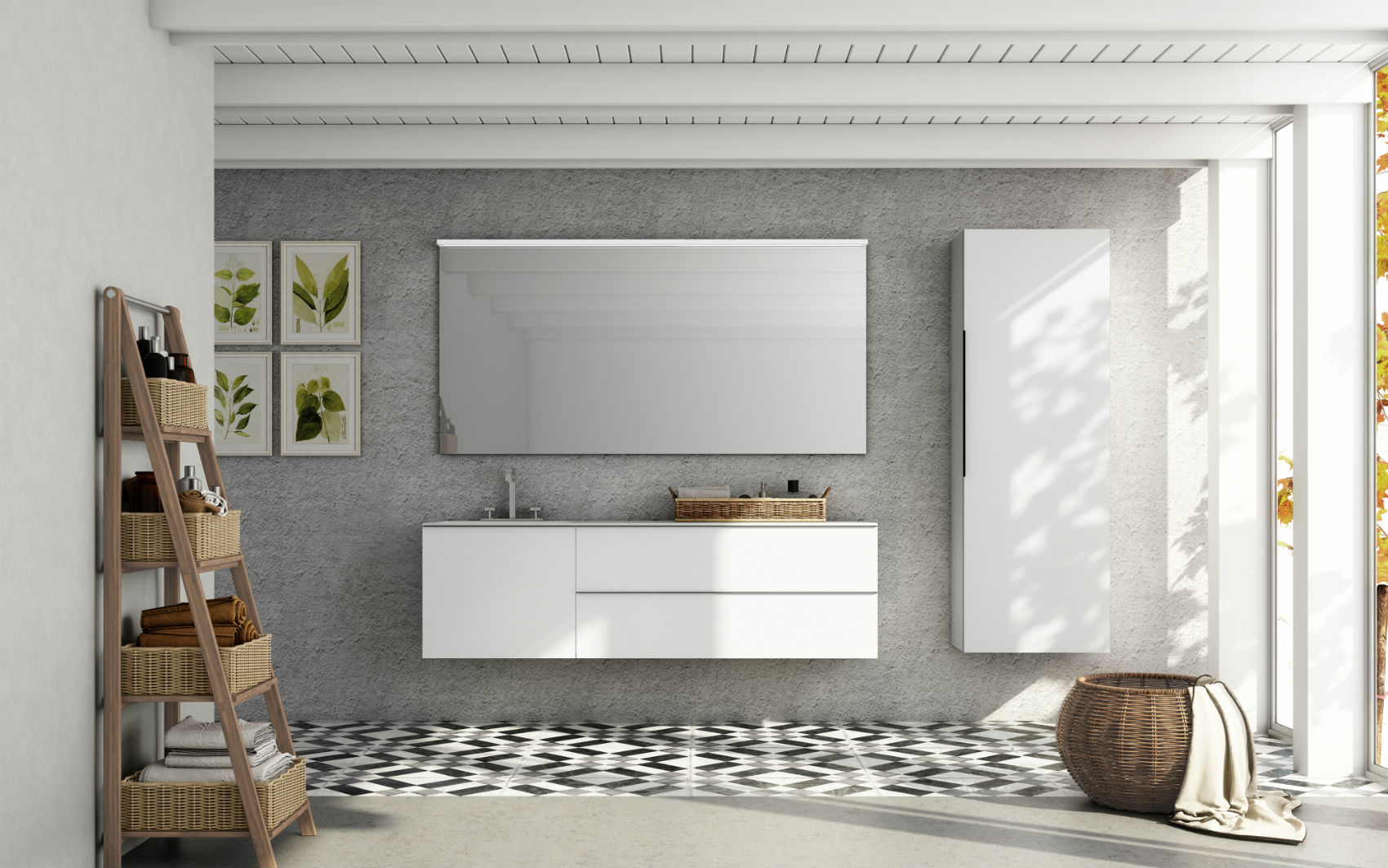 Contemporary Classicism
It is a good option for those who are not fan of the door handles. Their horizontal and vertical ruffs in natural or lacquered aluminum they match with the fronts.